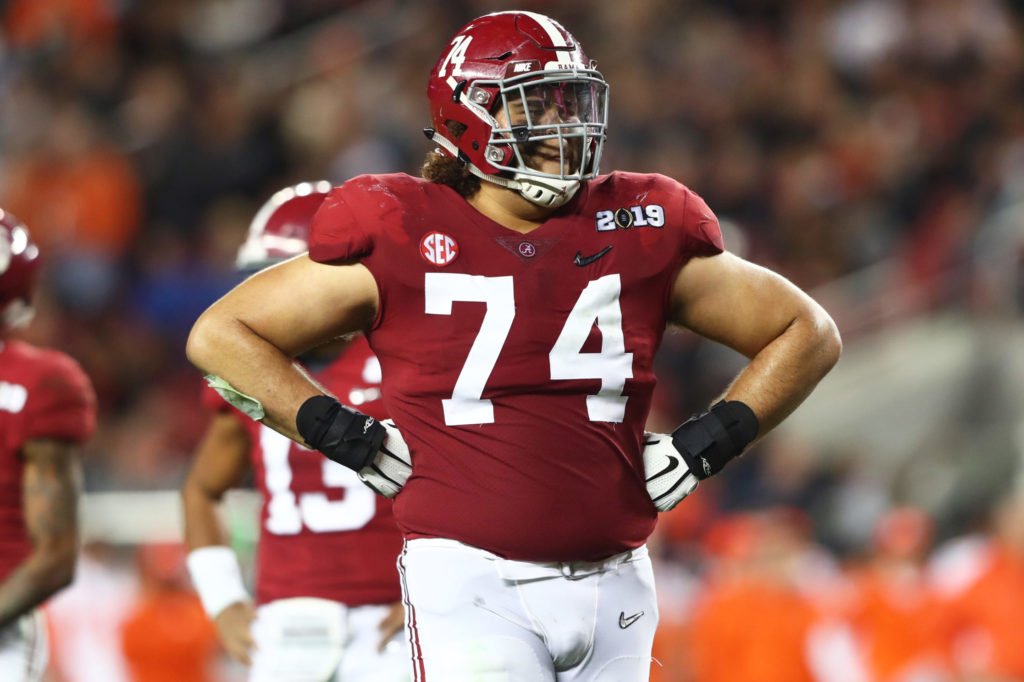 Going into the draft, the Cleveland Browns had needs on both sides of the roster. Coming out of the draft, they addressed seven of their biggest needs.
With championship aspirations on the mind, it is clear that the AFC North runs through Baltimore with Pittsburgh being the second team to beat. Following a disappointing 6-10 season a year ago and a mediocre 7-8-1 record two years ago, there is some buzz about the 2020 Browns. With head coach Kevin Stefanski and general manager Andrew Berry coming to change the culture, the 2020 draft class was a step in that direction.
Solidifying the offensive line
Earlier in the offseason, the Browns signed Jack Conklin to a three-year, $42 million contract to solidify the right tackle position. After moving on from Greg Robinson, Cleveland sused the 10th pick in the draft to select Alabama tackle Jedrick Wills Jr.
"I'm very excited. I know those guys want the exact same thing as I do." Wills said during his draft press conference.
Along with his excitement, Wills Jr. has been learning the left tackle position as he hasn't played in that role since high school. He is preparing himself for the adjustments as he is currently doing left tackle drills and workouts. Wills Jr. has even been in communication with former franchise left tackle and Cleveland Brown legend Joe Thomas.
Wills had this message for quarterback Baker Mayfield:
"I want [Mayfield] to know that I got his back. That's something that I take pride in, and I hate losing, so [I] let him know he's got someone on his hands who's going to do everything they can to protect him."
If Wills can protect Mayfield the same way that he did Tua Tagovailoa at Alabama, the Browns could have one of the most improved offensive lines in the NFL next season. With that comes an explosive offense that can help the team compete.
New additions to the defense
For the second year in a row, the Browns add an LSU defensive back to the fold. Cleveland traded three spots back with the Indianapolis Colts and selected safety Grant Delpit. Delpit was one of three safeties with first round talent but fell into the second round because his play was inconsistent. He really broke out during his sophomore season at LSU, tallying 74 tackles, with nine passes defended, five interceptions and five sacks. As a junior, Delpit's stats fell to 65 tackles, two sacks, and two interceptions. Even with free agent signings Karl Joseph and Andrew Sendejo in front of him on the depth chart, there may be a battle during training camp for the starting job.
With their third pick in the draft, the Browns selected defensive tackle Jordan Elliott from Missouri. It was destiny for Elliott to be drafted by Cleveland, as many of his family members predicted he would play for the organization.
Elliott had to say when he was selected by Cleveland: "This is a blessing; it was actually something that I actually looking forward to. There is no controlling the draft, but that was the team I wanted to go to from the start. Going to the Browns, I can make a difference on the defensive line."
Elliott is a playmaker that disrupts the middle in many different ways. He pushes the pocket in the passing game with a technique and athleticism to bring down running backs in the run game. Following his transfer from Texas, Elliott would total 68 tackles and 5.5 sacks for the Tigers. He will play in rotation with Sheldon Richardson along with impending free agents Larry Ogunjobi and Andrew Billings.
With an additional pick in the third round, Cleveland went to SEC for a fourth time to select LSU linebacker Jacob Phillips. Phillips has 96 solo tackles for his career at LSU, with 13.5 tackles for a loss. Phillips is a reliable tackle, as he uses his downhill speed to stop the run. He is solid in pass protection, using his length to close in pass windows. Many experts say that Phillips is too raw to see the field in 2020. With proper coaching and development, Phillips could emerge as an explosive all-around linebacker.