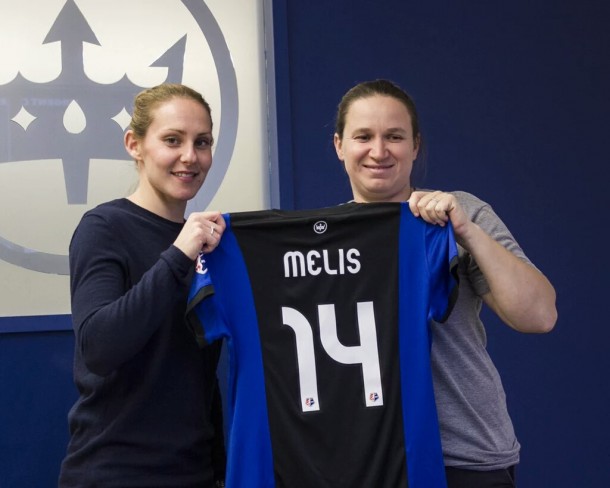 The Seattle Reign is adding more firepower to their already deadly team. Just a few days after re-signing seven players from their 2014 and 2015 NWSL Shield winning team, the Reign have added two more international players to their roster.
The Reign has signed Dutch international forward Gabriëlla "Manon" Melis and Swedish midfielder Antonia Göransson. Both players will join the Reign prior to the 2016 NWSL season pending their P-1 Visa and International Transfer Certificate (ITC). Per team and league policy, terms of the deals were not disclosed.
Melis, 29, most recently played for Göteborg FC of the Swedish Damallsvenskan. In her two seasons with Göteborg FC, Melis appeared in 42 matches and scored 25 goals. Prior to arriving at Göteborg FC, Melis played for LdB FC Malmö (now FC Rosengård) from 2007-2011 and again between 2013-2014. She helped lead LdB FC Malmö to three Damallsvenskan league titles in 2010, 2011 and 2013.
Melis is also a member of the Netherlands Women's national team. She earned her first cap in 2004 and has appeared in 132 games, scoring 55 goals. She is the all-time leading scorer for her country.
Reign Head Coach Laura Harvey had this to say about Melis; "Manon is a fantastic talent who will bring something new to our attack next season. We're thrilled to have a player with her experience and consistent record of success at the highest levels of club and international football join our club next season."
In regards to her signing with the Reign, Melis had this to say: "I'm looking forward to playing for Seattle Reign - it is going to be a big challenge to play in the NWSL."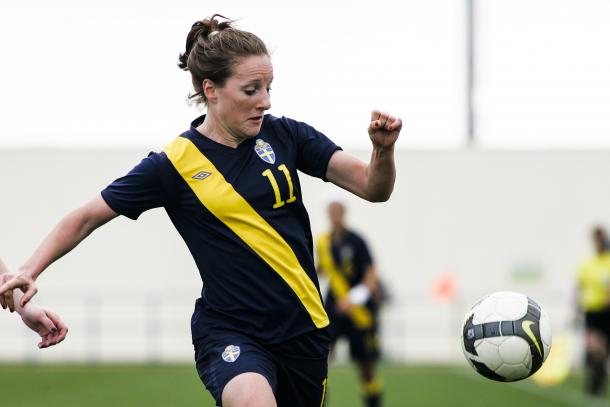 Getty Images
Göransson, 25, most recently played for Vittsjö GIK of the Swedish Damallsvenskan. She began her Damallsvenskan career with Kristianstads DFF. She scored five goals in 19 appearances with the Swedish club. She was named the Swedish Football Association's Rookie of the Year in 2009.
In 2010, Göransson appeared in 16 matches and scored three goals for Kristianstads before she accepted an offer to from SV Hamburg in August of 2010. In 17 appearances that season she scored six goals. After the 2011 season, she signed with Turbine Potsdam and scored 13 goals in 54 appearances.
Göransson is also a member of the Sweden Women's national team. She has represented her country at the 2011 FIFA Women's World Cup, 2012 London Olympics and the 2013 UEFA Women's Championship. In her 40 caps for Sweden, she has scored 17 goals.
Harvey had this to say about Göransson; "Antonia is someone that I have been watching for a long time and I think has huge potential to make an impact in this league. She can play in a variety of positions including left back and midfield which are areas we need to strengthen for the coming season. Her versatility and technical ability are areas that I think will allow her to excel over here."
Göransson seems happy to join the Reign saying; "I am very happy to play for Seattle Reign next season. They are an extremely good team with great players in a professional surrounding, where I am looking forward to taking the next step in my development. To play in the NWSL will be a new thrilling challenge for me."
It appears that Göransson will possibly slot into the open left back position that was left vacant after Stephanie Cox announced her retirement from professional soccer. Melis can help in the forward role now that it appears that Katrine Veje went back to Brøndby IF this offseason. Melis could be used as a starter alongside Merritt Mathias or a late game substitution for Mathias as Veje had been in the past.
It appears that Harvey and the Reign are looking to get over the hump and finally win an NWSL Championship after failing to do so the last two years despite being arguably the best team in NWSL.
-all quotes courtesy of Seattle Reign FC press release