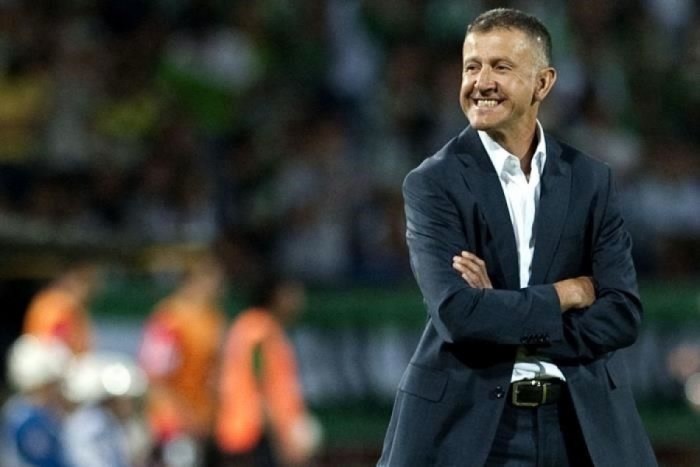 Mexican National Team head coach Juan Carlos Osorio will be happy after leaving Sunday's Centenario Copa America draw, knowing that El Tri will have a manageable group stage to navigate and feel confident the team can not only make the group stage but indeed win the group.
El Tri's Opponents
Joining Mexico in Group C of the first stage in the competition are Uruguay and Venezuela from CONMEBOL and Jamaica from CONCACAF.
Uruguay Quite The Kick-Off Opponent
Mexico kicks off the tournament in Glendale on June 5th against Uruguay in a battle that could determine the winner of the group. While Uruguay is a good team with a world class front line partnership in Luis Suarez and Edinson Cavani, they aren't at the level that they were six and five years ago that saw them make the 2010 World Cup semifinals and win the Copa America the following year.
In the process of drawing Uruguay, they avoided the reigning Copa America champions Chile, 2014 World Cup sweetheart Colombia, and red hot Ecuador, who lead the current World Cup Qualifying campaign in South America.
Gold Cup Final Rematch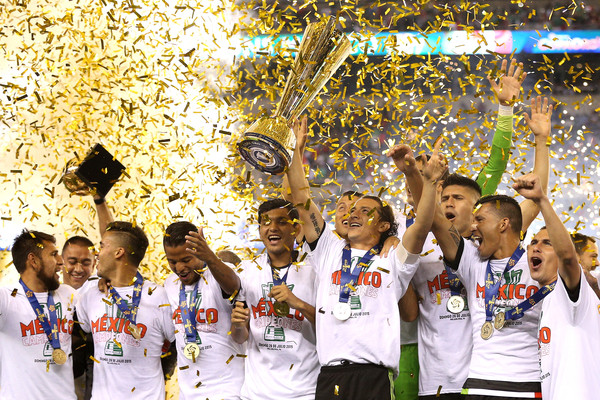 Four days later, Mexico will face off against fellow CONCACAF team and Caribbean champions Jamaica in the Rose Bowl. This also offers people a rematch of the 2015 Gold Cup finals that saw Mexico win the title in a dominating 3-1 win.
While the athleticism and physical nature of Jamaica will give Mexico a tough challenge, El Tri will be happy to avoid Costa Rica and Panama. Costa Rica was the best team in the pot that contained the remaining CONCACAF teams, while Panama have continued to give Mexico trouble over the years including the high intense and controversial 2-1 Mexico win in the Gold Cup semifinals last summer.
Venezuela An Expected Win-Win
To close out Group C, Mexico faces Venezuela in Houston. El Vino Tinto has improved over the years, but El Tri will should feel confident about their chances to finishing the group stage in a strong matter against Venezuela. Whether it's for a need of points to reach the group stage or in hopes of to using the game to rest starters, Venezuela should provide the perfect opponent for any potential occasion.
Osorio and Mexico avoided a group of death, and if they're able to build momentum in the weeks heading into the tournament, they should feel confident about the chances of doing well and sending a message to the rest of the field at Copa America Centenario 2016.