 The Vancouver Whitecaps enjoyed a highly successful 2015 regular season, finishing 16-13-5, hauling in a club record 53 points, and finishing at the top of the Western Conference. After a 0-0 draw in the first leg of their Western Conference semifinals against the Portland Timbers, the Whitecaps were shut out again in the second leg, losing 2-0 to the eventual Major League Soccer (MLS) Cup champions in front of a sold-out crowd at BC Place, Vancouver's home stadium. The Whitecaps' offense, which had started the season on fire, fizzled badly down the stretch, and the team was shut out in five of their last six competitions. It was a disappointing end to a season that had started with such promise, and while some fans suggested that more could have been achieved, many fans were confident that 2016 would finally be the year that the 'Caps would become legitimate MLS Cup contenders.
Busy Offseason Helps Address Team's Lack of Scoring Options
The Whitecaps' struggles on offense were well-documented during the end of the 2015 regular season, and no player was criticized more for his drop in scoring production than Designated Player Octavio Rivero, the team's marquee signing during the 2014-2015 winter offseason. The Uruguayan striker started his MLS career in ridiculous form, scoring five goals during the first month of the season, including game-winners against Chicago and Orlando City. However, he would go on to score only five more goals over the next several months, and while his hold-up play and work ethic were never questioned, his confidence in front of goal evaporated. It may be unfair to blame Rivero for the Whitecaps' struggles down the stretch, but it was clear to manager Carl Robinson and the Whitecaps' front office that more offensive firepower was needed in order to compete in the loaded Western Conference.
Robinson's first move of the offseason was to sign Masato Kudo, a 25-year-old striker from Japanese League side Kashiwa Reysol. While Kudo seemed like an odd signing considering many of the 'Caps' players are either Latin American or Canadian, his goal-scoring record (92 goals in 260 appearances for Kashiwa Reysol) and his ability to play on either the right flank or up top make him a strong candidate to either back up Rivero or even push for a starting spot as the lone striker or right midfielder in Robinson's 4-2-3-1 formation.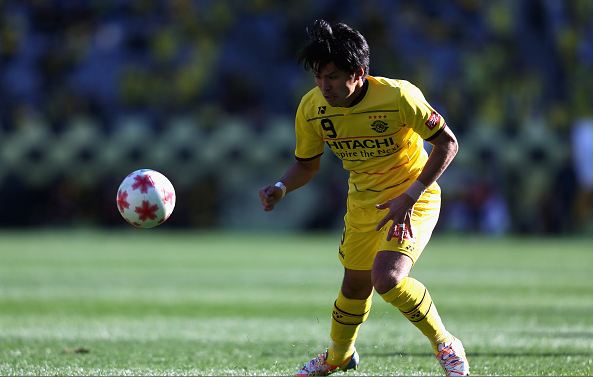 Robinson's next step was to lock up live wire winger Cristian Techera to a multi-year contract. The 5 ft. 2 winger, nicknamed 'The Bug', scored seven goals for the 'Caps in 2015 during his one-year loan from Uruguayan side Club Atletico River Plate, and helped carry the scoring burden once Rivero's form suffered down the stretch. The Whitecaps would then go on to re-sign center back Kendall Waston, Designated Player Matias Laba, and starting goalkeeper David Ousted to multi-year contracts, ensuring that the team's foundation would be set for years to come.
Yet the most exciting 2015-2016 offseason move--and the biggest indication that the 'Caps are invested in improving their offense--was the signing of Costa Rican midfielder Christian Bolanos on a transfer from Costa Rican club Deportivo Saprissa. Bolanos, 31, is just two years removed from starring for Costa Rica during their sensational World Cup quarterfinals run, and his ability to play outside midfielder, attacking midfielder or central midfielder makes him an ideal candidate to start at any of the three positions. His experience in the UEFA Champions League will be invaluable in getting the team through the 2016-2017 CONCACAF Champions League (CCL) group stages, and his calmness on the ball during preseason has made it easier for the 'Caps to play at their own tempo. Combined with the signing of former FC Dallas forward Blas Perez, who is a master at keeping possession and is a pest to opposing defenders, and the loan signing of marauding right back/winger Fraser Aird from Glasgow Rangers, and the Whitecaps have an assortment of weapons for manager Robinson to utilize as he decides on his preferred starting eleven.
Competition at Almost Every Position on the Field
With all of these new signings and almost every starter from last year's team coming back this year, the Whitecaps have become one of the deepest teams in MLS. The 'Caps will need a deep bench as they navigate through MLS, Voyageurs Cup (domestic trophy for professional soccer in Canada), and CCL play. Yet manager Robinson has been coy as to who will start on March 6th, the opening day fixture against the Montreal Impact. Over the course of preseason, numerous battles over positions in the starting eleven have developed, most notably at the right back and defensive midfielder positions.
The right back position was an area of concern for Whitecaps fans after incumbent right back and Iranian international Steven Beitashour left during the offseason to join MLS side and fellow Canadian club Toronto FC. Many fans assumed Costa Rican Jordan Smith, who joined the 'Caps on loan from Deportivo Saprissa in the summer of last year, would take over the starting spot with Beitashour now gone. Yet new winter loan signing Fraser Aird has impressed during the preseason, and his pinpoint crossing skills and his lightning speed have made him an offensive threat at the fullback position. While his defensive skills are still a work in progress, Aird seems to be the likely candidate to start on March 6th.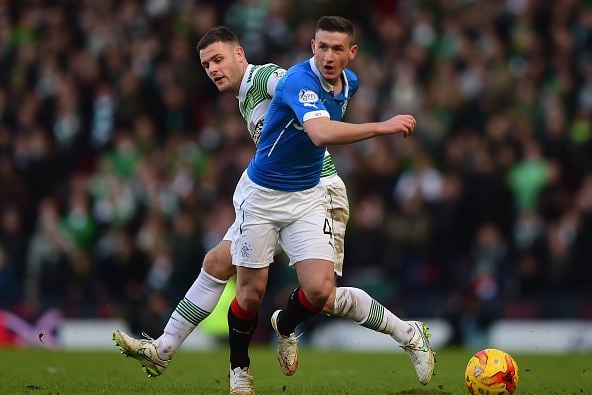 The fight over the starting defensive midfielder position has been even more competitive. Laba, the aforementioned Designated Player who just signed a multi-year contract with the club, has become one of the best defensive midfielders in MLS and is a guaranteed starter as one of the two defensive midfielders. The question is, who will be starting alongside him?
Fellow South American and Designated Player Pedro Morales has played in that holding midfielder role during the preseason, but he is prone to turning the ball over in bad spots on the field. Morales did look impressive against Portland Timbers and Minnesota United in the 'Caps last two preseason games, and as a Designated Player, the Whitecaps will want to get him in the starting lineup any way they can.
The other three candidates to start alongside Laba are Canadians Russell Teibert and Kianz Froese, and the Honduran Deybi Flores. Teibert seemed to be the shoo-in to start at the second defensive mid position after fan favorite Gershon Koffie, who started 22 games alongside Laba in 2015, was traded to the New England Revolution. But Teibert has been plagued by injuries throughout preseason and may not even be fit for opening day. 19-year old Froese looked mature beyond his years in preseason games against the Timbers and Minnesota United FC as the second defensive midfielder, and Robinson actually cited his growth and versatility as the reason why the 'Caps were comfortable in selling Koffie. Flores is viewed as more of a long-term project by Robinson and the other coaches, but his distribution and his comfort on the ball have improved dramatically compared to last year, and he scored a long-range bomb during a preseason game against New England. Manager Robinson is faced with a tough decision as to who should start alongside Laba at one of the most important positions in the team's formation, but the smart money is on either the 19-year old Froese or team captain Morales getting the nod at that second defensive mid spot.
A Possible Change in Formation in 2016?
Manager Robinson received criticism from fans during the last couple months of the 2015 season when he continued to roll out his tried-and-true 4-2-3-1 formation, even though the offense continued to stall. The main problem with the 'Caps 4-2-3-1 formation is that it asks the "1," in this case forward Rivero, to maintain possession of the ball long enough until his teammates can join in on the attack. While Rivero is adept at holding up the ball and maintaining possession, his tendency to try to draw fouls rather than stay on his feet sometimes makes him an unreliable outlet. Rivero also isn't a great aerial threat like the Portland Timber's own center forward Fanendo Adi, which means the 'Caps can't lob balls to him and expect him to create his own scoring chances.
So when Robinson rolled out the old-school, English-style 4-4-2 formation in the Whitecaps' last preseason game against Minnesota United, the 'Caps' commentators were understandably surprised and a little excited. Robinson played almost the same back four as he had used for most of preseason (Aird on the right, Waston and 2nd-year man Tim Parker in the middle, MLS veteran Jordan Harvey on the left), but rather than two defensive midfielders, he placed Morales and Froese as the two central midfielders, with Bolanos on the left wing and Techera on the right. Blas Perez and Rivero played up top together, as the two-striker pair.
While it is unknown as to whether Robinson will experiment with a new formation in the regular season or not, it was nonetheless encouraging to see that he was willing to try. Fans should still expect to see the Whitecaps play in their customary 4-2-3-1 formation, since Robinson likes the defensive cover of two defensive midfielders shielding the back four. And while the 'Caps were playing a Minnesota United team that was a league below them and several weeks behind in preseason training, the 3-1 victory was still a positive result. More importantly, the two goal scorers were Morales and Rivero, the two Designated Players and two of the most important players on offense. The 'Caps will be hoping that both players scoring in the same game will be a common occurrence in the regular season.
Projected Line-Up (4-2-3-1 Formation)
GK (goalkeeper): David Ousted
RB (right back): Fraser Aird
CB (center back): Kendall Waston
CB (center back): Tim Parker
LB (left back): Jordan Harvey
CDM (center defensive mid): Matias Laba
CDM (center defensive mid): Kianz Froese
RM (right mid): Cristian Techera
CAM (center attacking mid): Pedro Morales
LM (left mid): Christian Bolanos
ST (striker): Octavio Rivero
Bench: CAM (center attacking mid) Nicolas Mezquida, ST/RM Masato Kudo, CDM Russell Teibert, CDM Deybi Flores, LB Sam Adekugbe, RB Jordan Smith, CB Christian Dean, CB Pa Modou Kah, GK Marco Carducci, ST Erik Hurtado, ST Darren Mattocks
Prediction for 2016
It isn't fair to say that this year is "MLS Cup or Bust" for the Whitecaps, but anything less than a spot in the Western Conference Championship would be a disappointment. The 'Caps have the depth to compete with anyone in MLS, and with the signings of Bolanos and Kudo, they now have players who can take the pressure off of Rivero or Morales if either have a serious dip in form. Their defense should still be elite and they have one of the best goalkeepers in MLS in David Ousted, and his goalkeeping alone should keep them in every game.
The main problem for the 'Caps will be balancing MLS play with Voyageurs Cup and CCL group stage play, not to mention dealing with year-round, international call-ups. Squad rotation will be essential in keeping star players Morales, Laba, Waston and Rivero fresh over the course of the season, and this year will be a great opportunity for younger players like Froese, Canadian attacking midfielder Marco Bustos and Flores to play a lot of minutes and to impress the coaching staff.
Overall, the 'Caps should be considered the favorites to win the Voyageurs Cup again, compete for the Supporter's Shield (regular season champion), and maybe even get out of their CCL group and advance in Champions League play. The 'Caps will finish 2nd in the West, just behind FC Dallas, and will win the Voyageurs Cup, but given manager Robinson's emphasis on winning MLS rather than advancing in CONCACAF Champions League, they will not be able to advance past the 2016-2017 CCL group stages. The 'Caps will reach their goal and advance to the Western Conference Championship, but will fall to either FC Dallas or the Portland Timbers (again) in a close two-legged series.