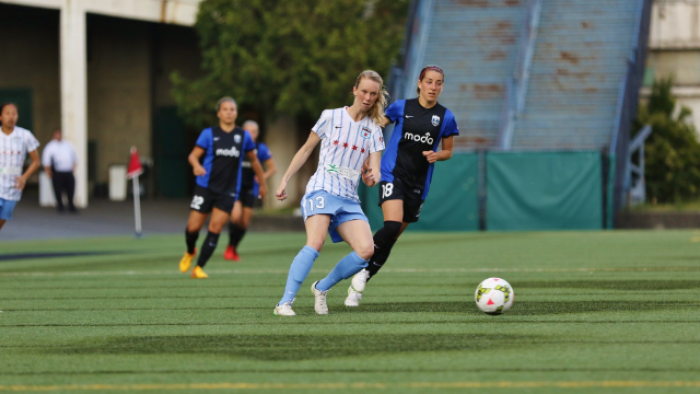 It was a sad day for the Chicago Red Stars as defender Michelle Lomnicki announced her retirement from professional soccer. She was the longest tenured player to play in the Windy City.
Figure of stability for Chicago
A fan favorite, Lomnicki played seven seasons with the Red Stars, the most out of any player to ever play for Chicago. She initially joined Chicago when they were in 2009 and played with them in leagues like the WPS, WPSL-E, and most recently the NWSL.
She also played in Europe as she played with SC Freiberg in Germany. The experience in Europe helped Lomnicki as she came back to Chicago and helped lead them to championship game appearances and playoff appearances in multiple leagues.
She played in 48 games for Chicago in total and scored three goals and had two assists for the club.
"Today I say thank you to the game that has given me so much," said Lomnicki in an open letter to the fans (via ChicagoRedStars.com)
She also said in the letter: "It's never an easy moment when your soccer career comes to a close, but the memories that soccer has given me will last forever"
Depth at the back for Chicago
Although Lominicki's retirement shortens Chicago at the back, expect the Red Stars to keep chugging along.
Julie Johnston remains the leader at the back as she looks to continue her great form that earned her a starting CB spot for the USWNT. Arin Gilliand, Casey Short, and Rachel Quon fill out the rest of the defensive spots for the Red Stars. Samantha Johnson also can play at the back as well.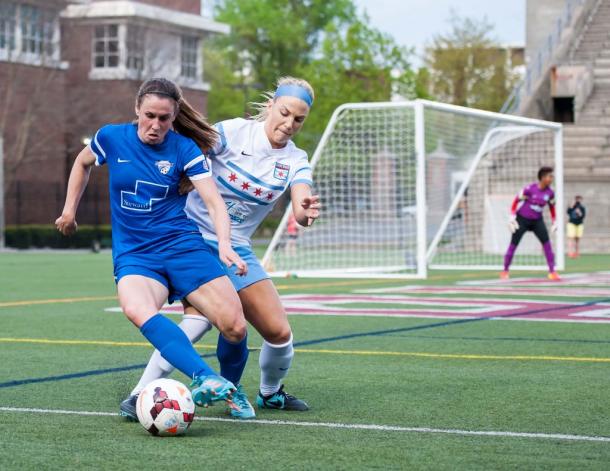 They had one of the best defenses last year and they recently traded for Alyssa Naeher from the Boston Breakers. Chicago may regress due to losing a veteran at the back as they will have to rely on youth.
The Red Stars are now pretty young at the back as the oldest player is now 25 but this is still a talented backline. The Red Stars are primed to make another run to the playoffs but they won't have their veteran at the back anymore.