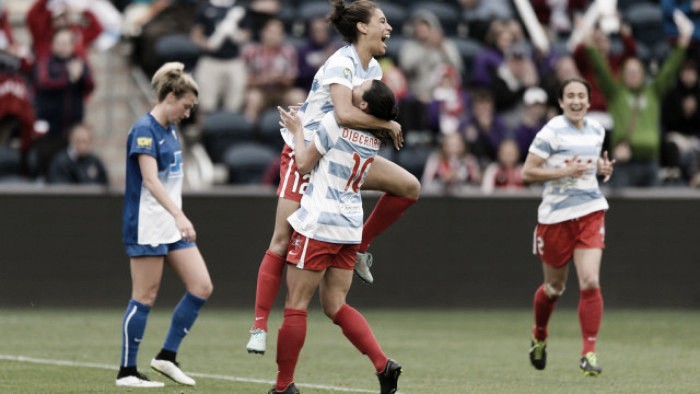 After a year where the Chicago Red Stars had their best season in team history, they will look to do it again and improve in 2016.
Thanks to superstars like Christen Press, Danielle Colaprico, and Julie Johnston, the Red Stars were able to finish second in league play and qualify for the playoffs. It was a mixture of youth and veterans for the club as they relied on the rookies like Colaprico, Johnston and Sofia Huerta and veterans such as Press, Shannon Boxx, and captain Lori Chalupny.
But sadly, Chicago's playoff run ended shortly as they were thrashed at home by FC Kansas City. It was a bad ending to the season for a Red Stars team that had looked pretty good for most of the season. But some troubling form late down stretch could have been a reason to why they performed poorly in the playoffs.
They recently started their pre-season with a 5-0 win over the Northwestern Wildcats.
Key Departures
There were some tough losses for the Red Stars in the offseason. First was there loss of starting goalkeeper Karina LeBlanc. The Canadian international was the starting keeper and helped Chicago be one of the top teams in terms of goals allowed. Her veteran leadership was key to a young backline for Chicago.
Chicago also lost two midfielders this season as Chalupny and Boxx both retired this season. The loss of both will hurt, especially Chalupny as she was one of the best midfielders for Chicago. She was a mainstay in the midfield and Chicago will have to work hard to replace her production.
In addition, the Red Stars saw Rachel Quon and Michelle Lomnicki (retirement) depart from the team as well.
Key Additions
Chicago rebounded from the loss of LeBlanc by trading for USWNT goalie Alyssa Naeher. After initially trading for another USWNT defender in Whitney Engen, Chicago traded her to Boston for Naeher and clearly upgraded at that position.
Although Naeher doesn't play much for the National Team, her experience will help Chicago and look to keep them as one of the top defensive teams.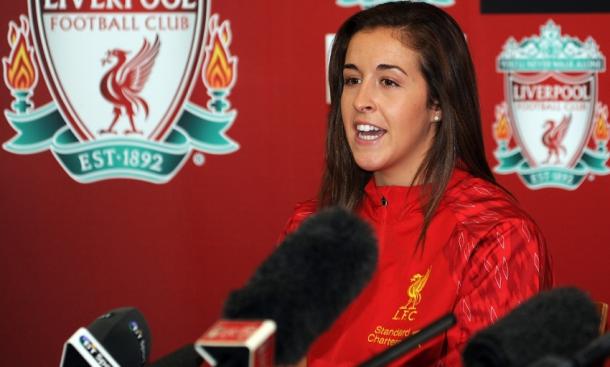 Chicago also grabbed a midfielder as they acquired Amanda DaCosta, who used to play for Liverpool LFC and the Washington Spirit. DaCosta will look to help the midfield along with Colaprico and Alyssa DiBernado. With Alyssa Mautz on the wing, Chicago has a young midfield that can do wonders if they reach their potential this season.
DaCosta's experience playing overseas should help her and her teammates. Christen Press played in Europe recently and she had an outstanding season for Chicago. Let's see if it helps Chicago this season.
Predicted Formation
Obviously Chicago could go with many formations this season but the one that fits them the most is the 4-4-2.
Naeher will be the starting goalkeeper with Michele Dalton being the backup.
On the back line you have Julie Johnston and Casey Short at center backs. You will see Arin Gilliland at left back and possibly Samantha Johnson at right back. But Johnston is the only for sure starter as of right now.
In midfield the Red Stars are very deep. You will have DiBernado and Colaprico in the middle with Mautz and Da Costa or Mary Luba on the left. The first three are for sure starters.
Up top you will likely have Christen Press up top with either Jen Hoy or Sofia Huerta as a pairing. Cara Walls is also in the mix as the 4th striker as well. Press will likely be an every match day starter with either Hoy or Huerta helping in support. But the duo can also play together if Roy Dames decides to give Press a rest. It will be interesting to see how much playing time Walls gets.
Season Prediction
Chicago certainly has the talent to win it all but they are extremely young. They are playing in a new stadium this year and it will get some time to getting used to.
But it all depends on the youth. Can the young players step into bigger roles this year? A reasonable finish would be the semi-finals for Chicago.