 Houston Dash and United States women's national team midfielder Carli Lloyd will be out three to six weeks after she suffered a grade 1 MCL sprain in Saturday night's 3-1 loss to the Orlando Pride.
Lloyd suffers injury early
Lloyd picked up the injury early in the match against the Pride. In the 5th minute, she went in for a tackle on a player from Orlando. She was eventually subbed off in the 12th minute when Kealia Ohai came on for her.
"I would like to thank everyone for their well wishes. Obviously, I'm very disappointed with the injury. I was feeling great and starting to get comfortable with my Dash teammates," Lloyd said in a press release. "The timing is not great but I'm confident that I will come back in peak condition. Rehab starts tomorrow and you'll see me on the field soon."
Injury comes at a bad time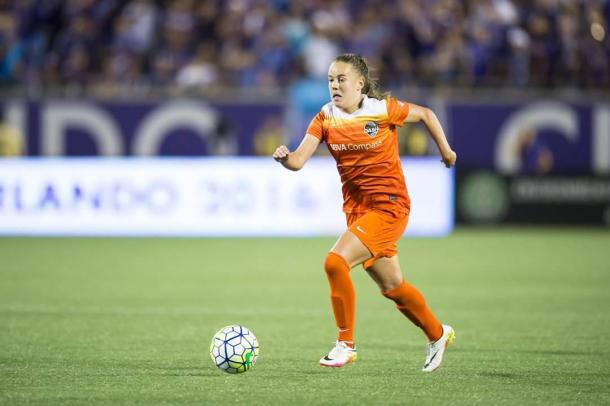 This injury comes at a very inconvenient time for the Dash and Lloyd. Just as it appeared the Dash have a good, solid team, other players will have to step up in her absence. The Dash have a pretty deep squad as they added numerous players to the team in the offseason.
Brian Ching, the Dash's managing director echoed that sentiment; "We wish Carli the best as she recovers from this injury. We have built a deep squad this season. There has been a lot of competition for playing time and with the recent injuries it is a great opportunity for other players to step in and get minutes this Friday against Sky Blue FC."
What's next
The USWNT won't play another game until early June against Japan. It is unknown if Lloyd will be back in time for that game. If it takes her the full six weeks to recover, she will miss it. There is even a chance if it only takes three weeks, that she will miss that game as well. Jill Ellis will need to be weary of having her back and playing too soon.
The Dash return home this Friday and take on Sky Blue FC (1-1). Houston will look to bounce back from last week's defeat and get back on the winning side of things.