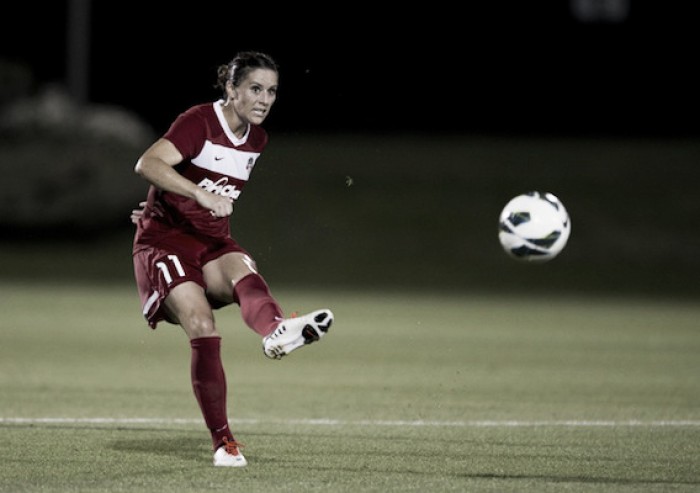 Game Notes
Western New York Flash 1-1-0
Washington Spirit 2-0-0
The Flash lead all time series 5-2-2, and the Spirit have not won against the Flash since 2014.
Game time is Friday, April 29th 7 pm at Sahlen Stadium.
Preview
The Spirit enter this contest as perhaps the most complete team in the NWSL right now. Deep in the front, they possess the most dangerous sniper in the league in forward Crystal Dunn. On the backline, they are anchored by Ali Krieger, who was rock solid in defense and scored the opening tally last week in their victory over the Sky Blue.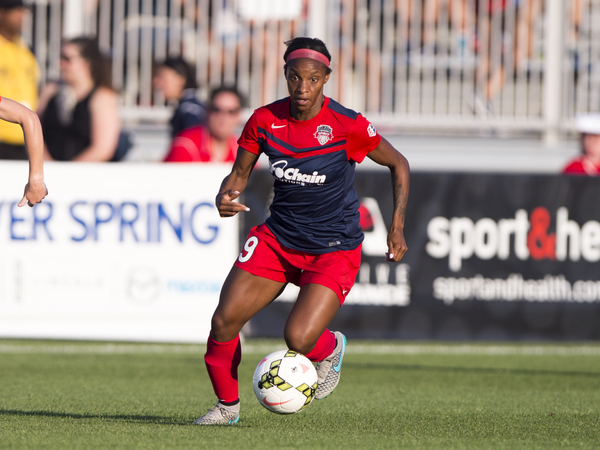 However, manager Jim Gabarra also enjoys great depth in the midfield with emerging star Diana Matheson to go along with Joanna Lohman to form a dangerous duo. Add in forward Cheyna Williams and the Spirit do not hurt for offense. At some point the lethal leg of forward Francisca Ordega will be added to the mix, giving Gabarra an array of options.
Washington's greatest strength is their ability to quickly convert their opponents mistakes into scoring opportunities. The speed in which they transition from defense to attack is rivaled perhaps only by Kansas City. Krieger in particular is perhaps the best in the league at turning defense immediatley into a scoring chance, something she did with deadly accuracy against the Sky Blue. Krieger and fellow defenders Megan Oyster, Estelle Johnson and Alyssa Kleiner constrict their opponents attack and force them into making costly mistakes. And with Dunn, Matheson &co. those mistakes can quickly be taken advantage of.
For first year coach Paul Riley and the Western New York Flash, Washington presents a nice litmus test to see where they are in the rebuilding process. The Flash not only have the talents of midfielder Sam Mewis to call upon, but also of midfielder Abby Dahlkemper who was voted team rookie and defender of the year in 2015, and Elizabeth Eddy, who played 15 games for the Flash last year and pumped in three goals.
Western New York also has a young but solid group on the backline headed by Jaelene Hinkle and team captain Abby Erceg. Goalie Sabrina D'Angelo currently leads the league in saves with ten.
In the second year of serious roster turnover, the Flash have turned to a young core to build upon. Riley wants use the passion of this young core to help create an environment in Western New York that would be an imposing challenge to the other nine clubs in the league.
"Opening day is always a special occasion for any team," said Riley. "With a brand new surface and many new faces we are tremendously excited to get our home season underway. We have talked a lot regarding the process and creating an environment that embraces the process.There is no pressure on the team, and that gives us the opportunity to concentrate on incrementally improving our performance every week. We have a hungry, humble, young group eager to improve and with a desire to validate themselves in the NWSL. We want our fans to be excited to watch our young team, and one thing is for sure: we are playing for the name on the front of our shirts – not the back."
Final Thoughts
Riley does indeed have the young pieces to build upon. However, at this point Washington is just simply too deep and complete of a team and while this game may stay close, Dunn & co. have the ability to pull away.
Final Score: Spirit 3 Flash 2