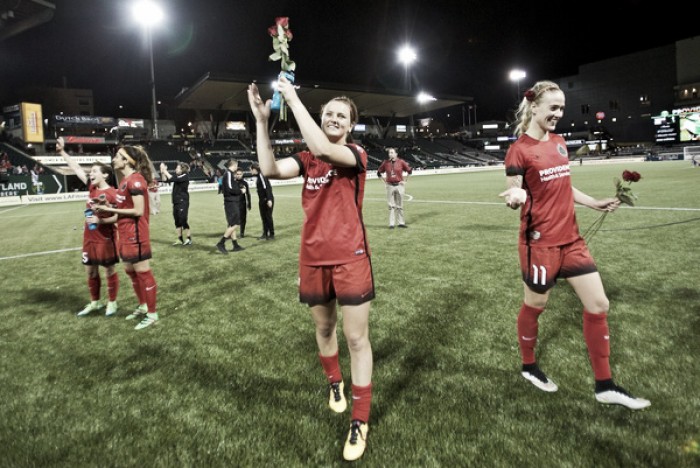 The Portland Thorns are heading to Jordan Field to take on the winless Boston Breakers on Sunday.
Rough start to 2016 for Boston
Regardless that the National Women's Soccer League (NWSL) is only entering week three, it is clear that there are some problems in Beantown. The Breakers have not only lost their first two games of the young season, but they have also yet to score. The defense has conceded four goals in the process. Boston's most recent defeat was a 3-0 thrashing at home by the Seattle Reign FC last Sunday.
However, with that being said it is still early and a victory can put their season back on track. If the Breakers find a way to pick up three points, then they can potentially jump from 10th place to eighth or higher depending on other results. The reason for that is because ninth place FC Kansas City only has one point, and eighth through third place are all tied with three points apiece.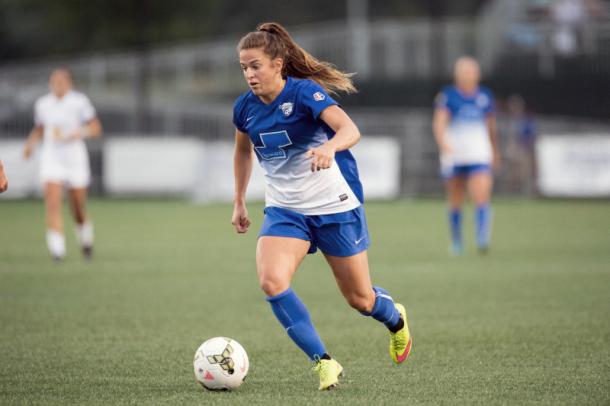 Decent start for Portland
The Thorns started the season with a 2-1 victory at Providence Park over the expansion side Orlando Pride on April 17th. However, in their next match Portland was a little frustrated to leave Swope Soccer Village with only a 1-1 draw against Kansas City.
The Thorns dominated the second half by taking eight of their 11 shots in the final 45 minutes. Plus, they were up a player for nearly the entire second half.
Kansas City went down to ten players in the 47th minute when their striker Shea Groom picked up her second yellow card. Regardless, of that advantage Portland still ended the match with a comeback draw instead of victory.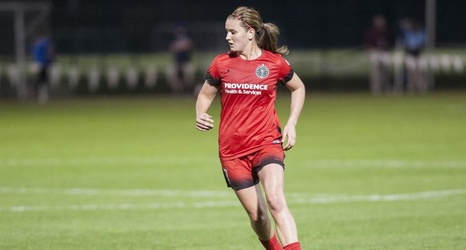 These results have the Thorns in second place with four points. Similar to Boston the season is still young, but Portland's head coach Mark Parsons will want to catch up to first place Washington Spirit (6 points) sooner rather than later. Picking up three points in Jordan Field can do that for them or just continue to apply pressure on the Spirit.
Boston is the city of horrors for Portland
Every time the Thorns enter Beantown the Breakers smile. Boston and Portland have clashed five times in the state of Massachusetts and only once have the Thorns won. That lone victory was in the league's inaugural year in 2013. U.S. international Alex Morgan and Shim Meleana delivered Portland the 2-1 victory on July 21st at Dilboy Stadium.
Since that victory, the Breakers have go on to win the next four home matches against the Thorns. In total they have outscored Portland ten to four in the five games.
Boston even holds the slight advantage over Portland in the overall series. The Breakers have won five of the nine matches played against the Thorns. None of their games have yet to end a draw and it does not seem like that is going to happen on Sunday as well.
Portland's offense is dangerous
The Thorns have produced 22 shots in the two matches, with 11 of those chances being placed on target. One of the main reasons why Portland's offense is clicking so well is because of U.S. internationals Lindsey Horan and Tobin Heath.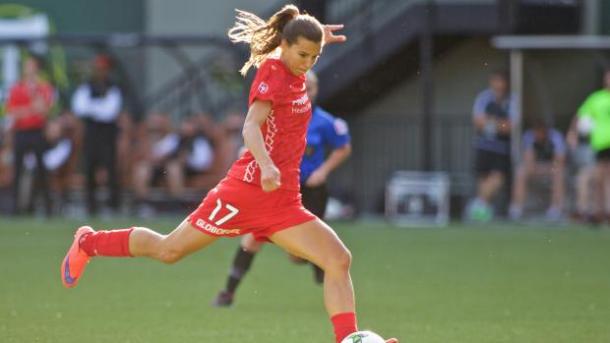 The two midfielders are known for their dibbling, passing and shooting abilities. They have displayed their talents at the highest level with the USWNT. In result, opposing clubs are forced to double up on them, which frees up other players in the attack.
However, both Horan and Heath have shown with the U.S. national team that they can still produce regardless of heavy defensive resistance. As of now, Horan is leading the league with two goals. Heath is in first in the assists department with three in two games.
Now you place the two of them and the rest of the Thorns against a club that has allowed four goals in two matches, that equals a large victory. However, the bigger problem for Boston is that their defense has allowed 25 shots to be created and 12 of them have been on target.
If Breakers head coach Matt Beard does not come up with a game plan to slow down Heath and Horan, then their season will go (W-D-L) 0-0-3.
Harmless offense from the Breakers
The tricky part about coming up with a defensive plan is that it cannot comprise their offense. Especially with a club that has yet to score a goal. Boston's downfall is not the lack of attempting shots, instead it is their accuracy.
In their first two matches the Breakers have produced 21 shots, but only five of them have been on target. That is simply not acceptable on a professional level and Beard and company at this point have to go back to basics and take smarter shots.
Can new blood be the answer for the Breakers?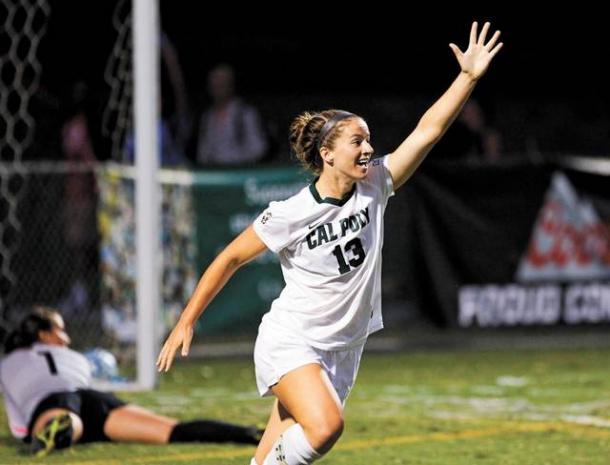 However, hopefully the answers for the goals have arrived for the Breakers with the signing off striker Elise Krieghoff on Tuesday. The five-foot-eight-inches California native has just ended her playing days in the college level for Cal-Poly University in the fall.
The only thing she did for the Cal-Poly was score goals. Krieghoff was able to finish her college career with 52 goals in 71 matches, which stretched for four-years. With Boston desperate to find goals, a signing of a player with her capabilities is welcomed with open arms.
"Elise [Krieghoff] has come in and done very well during our preseason. She is a natural goal scorer which is hard to find," Beard told BostonBreakersSoccer.com. "I'm really looking forward to seeing how she will progress over the course of the season and I'm confident she can have an impact."
It has not yet been announced whether Krieghoff will see minutes in the game on Sunday. However, due to the Breakers dry spell in the goal department, it will not be a surprise if the former Cal-Poly forward finds herself on the field this weekend.
Prediction: Boston Breakers 0, Portland Thorns 3