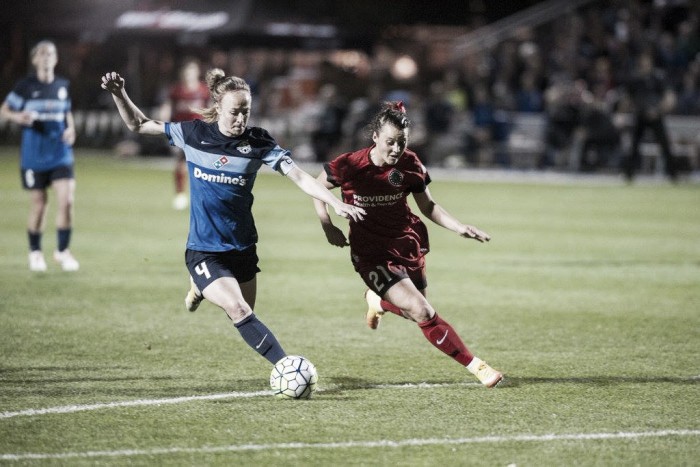 FC Kansas City hosts the Houston Dash this weekend in their fourth match of the season. The reigning NWSL champions have had a rough start, having been winless since the season start with one draw and two losses.
The most recent loss came last weekend in a rematch of the last two NWSL finals against Seattle Reign. The Blues held their hosts to a scoreless first half, but Kim Little got one off of them in the second half. The Blues couldn't find their rhythm during the match, but defensively they looked strong, holding the Reign to only five shots.
Overall the team looks good defensively with Becky Sauerbrunn in the backline and Nicole Barnhart in goal, but they are struggling to finish in the offensive third. They haven't scored more than one goal in their matches, but in order to improve, the midfielders and forwards need to find their stride and set up shots to better improve their chances. The team looks to improve on their offensive style against the Dash and get their first win this weekend.
Dash getting back in stride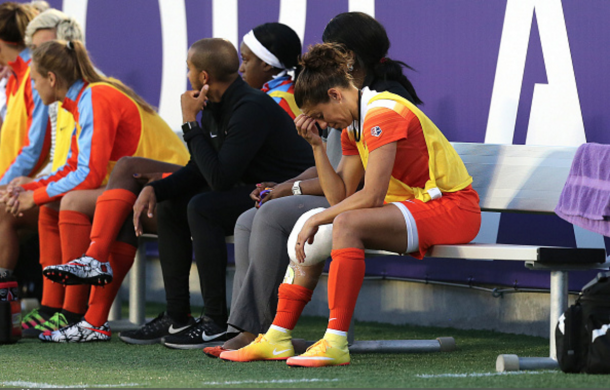 The Dash have also been struggling to get wins, especially since the loss of Carli Lloyd in their match against the Orlando Pride. They lost that match 3-1 and lost Lloyd in the 13th minute to a Grade 1 MCL sprain. Lloyd is expected to be out three to six weeks and the Dash needs to use their deep roster and not rely on her.
They fought to a scoreless draw last weekend against Sky Blue and although the team had 20 shots and seven on goal, they failed to score in the intense match. Rachel Daly is looking to be a huge offensive threat having six shots and half of them on goal last week.
The Dash has potential to be a threat with Daly, Kealia Ohai, and Chioma Ubogagu up top and Andressa in the midfield. Ubogagu got her first start with the team last week and will likely prove to be a great asset to the team after her time last season with Arsenal Ladies FC.
Even without Lloyd, the Dash have the players and roster to make an impact on the game this season, it's just getting them to work together and finish their chances in the offensive third.
Offense vs. Defense
This weekend in their game against the Blues, they will have to look for those opportunities that could be limited. Because of the strong FCKC defense, the Dash will have few opportunities to break through. If they can find the opening, they will likely score, but if the Blues can break free and get their offense going, they will be a major threat to the Dash's goal.
The game starts on Saturday at 7:30 central time at Swope Soccer Village. It will also be broadcast on the NWSL's YouTube channel.