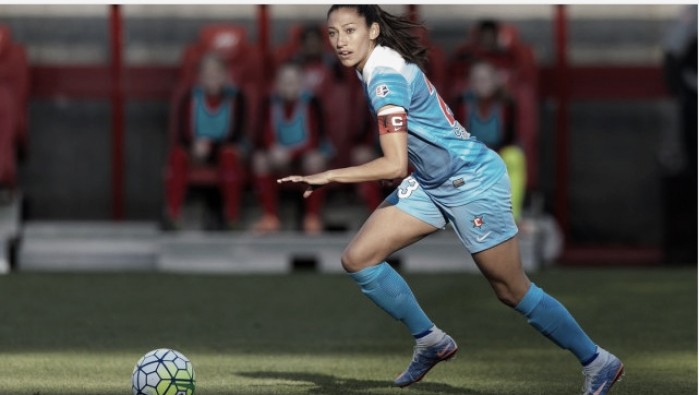 After a narrow win in their first home game of the season, the Chicago Red Stars followed up with another close victory at Toyota Park. This time it was a victory over the Orlando Pride, the newest franchise in the NWSL. Christen Press scored the winner in the 65th off of a set piece as Chicago moved up in the standings with another three points. The goal was so good that it was voted the NWSL goal of the week by the fans.
Chicago's defense is rock solid
Chicago has rebounded quickly after their loss to the Houston Dash in the season opener and that's largely because of the defense. The defense for Chicago has been a positive in the last two games as they have recorded back to back shoutouts. Alyssa Naeher has emerged as a team leader and has made some good saves while in goal for the Red Stars.
What was even more impressive for Chicago was that they bottled up talented striker Alex Morgan in their last game. Morgan had some chances but didn't have any A+ chances as the Red Stars were able to make life uncomfortable for the USWNT forward. Even without Julie Johnston, who was out with a thigh injury, Samantha Johnson and rookie Katie Naughton helped keep Orlando at bay. Arin Gilliland also made some key blocks including saving a would be goal on Morgan in the first half. Now they will be facing the Boston Breakers, who Naeher used to play for last season, who haven't scored a goal in three games this season.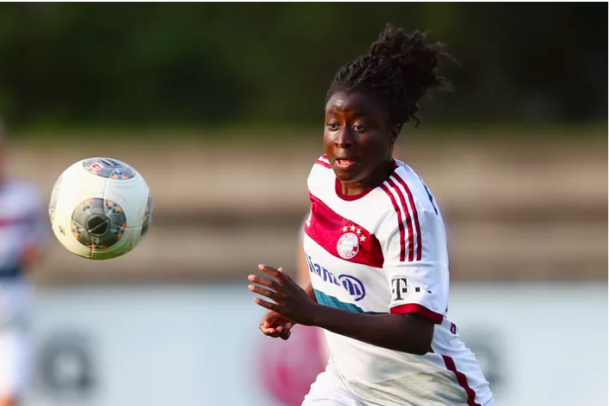 Really rough start for the Breakers
It has been a tough start to the season for the Boston Breakers as they sit at the bottom of the NWSL table with zero points. After spending last season at the bottom, it looks like Boston could be in for another long season. The Breakers have suffered two one goal losses this season including most recently against the Portland Thorns in their last game.
But even with the two losses, there are positives for the Breakers. Goalkeeper Abby Smith had a good game against Portland and will look to try and keep Chicago out of the scoring sheet. The Red Stars have failed to score more than one goal in a game so there is hope for Boston's defense in that regard. Stopping Press, who has been the hot hand for Chicago as of late, will be their biggest challenge. It sounds easier said than done but if Boston can stop Chicago's potent attack, they have a chance of walking out of this match with some points.
Boston also recently acquired Germany international Eunice Beckmann. Beckmann will surely improve the attacking presence of the team but won't be available for this game.
Kick off is at 7PM ET at Soldiers Field Soccer Stadium in Boston.