Chioma Ubogagu of the Houston Dash has been voted the NWSL Player of the Week for week four by the NWSL Media Association. Ubogagu scored a goal and assisted on one other in the Dash's 2-1 victory over the two-time defending NWSL Champions, FC Kansas City.
Ubogagu's assist leads to Dash's first goal
After both team's battled for sixty plus minutes, Ubogagu assisted on the Dash's first goal of the game. After she ran to the touchline, she was able to find Denise O'Sullivan after she flipped the ball over a defender as O'Sullivan made her run inside the six-yard box. O'Sullivan was able to slot the ball past Kansas City goalkeeper Nicole Barnhart for a 1-0 lead in the 69th minute.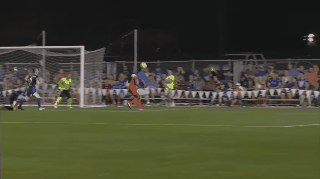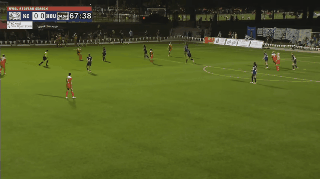 Ubogagu scores the first goal of her Dash career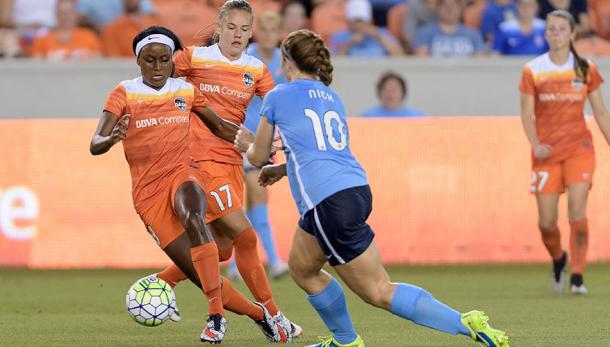 Just a minute late, Ubogagu found the scoresheet once again. This time, she was the one that scored the goal. O'Sullivan had a hand in this goal as she found NWSL week one Player of the Week Rachel Daly at the edge of the box. Daly was able to play the ball between two defenders to Ubogagu. The London, England native was able to shrug off a defender and beat Barnhart to the near post to give Houston a commanding 2-0 lead 20 minutes from time.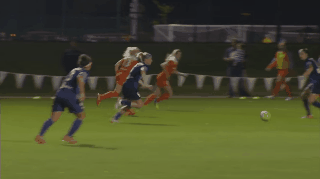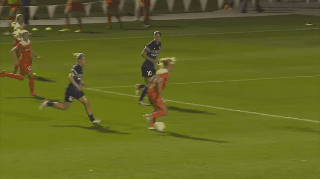 Second Dash player to earn Player of the Week
Ubogagu became the second Houston Dash player to be voted NWSL Player of the Week after Rachel Daly was voted as such after week one. It is also the fourth time a player from Houston has been named Player of the Week and the first time they have had two players voted for the award in the same season.
What's next
The Dash will travel to Boyds, MD to take on the unbeaten Washington Spirit on Saturday, May 14th. Kickoff is scheduled for 7:00 pm EST.
The NWSL Player of the Week is selected each week of the regular season by the NWSL Media Association, a collection of the press that covers the league on a consistent basis. For more information on the NWSL Media Association.