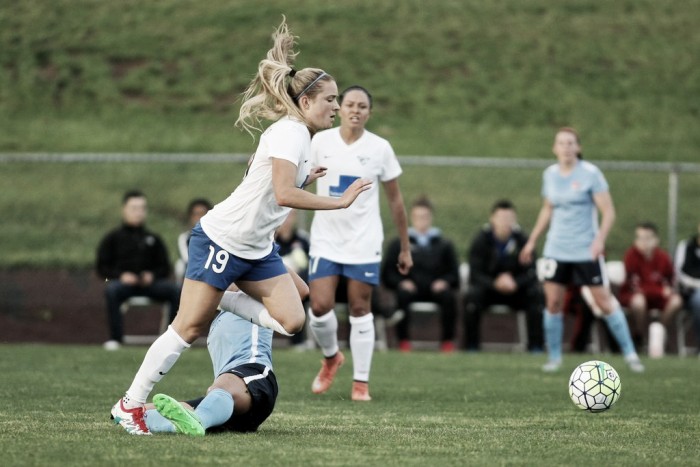 The two-time reigning champion, FC Kansas City, has surprisingly not been able to win a game so far this season. They also only sit two points ahead of the Boston Breakers in the standings from two draws.
The Breakers are returning home after a 1-0 loss to Sky Blue from an own goal. Kelley O'Hara had her shot deflected off of Breakers' Kassey Kallman and into the net. The Breakers have struggled for a win dating back to last season. This was their eighth consecutive loss, the fifth of this season, and their sixth consecutive shutout.
There is still hope for the winless Breakers side as the team lost most of their games this season by a 1-0 score line. Goalkeeper Libby Stout leads the NWSL in saves with 17 since replacing Abby Smith after a season-ending injury. The team also outshot Sky Blue 13-9 in their match and look to build on the offensive momentum from that game.
The last time the Breakers won against FC Kansas City was nearly a year ago on May 30, 2015 with a 1-0 win. In the all-time series both teams split the victories when playing at Boston.
Champs want their first win
The champions have yet to win a game in a shocking turn of events. Unlike the Breakers though, FCKC is not pointless. The team has two draws from their match against the Portland Thorns and last week's match against the Chicago Red Stars.
The Blues played to a 0-0 score line with 12 shots and five on goal. It was a hard fought match as the Red Stars had 11 shots, but the Blues kept the dominant Christen Press at bay. Nicole Barnhart recorded eight saves of her own during the match, keeping the game goalless.
To get that first win, the team is going to have to be on target and not let up their defense in the second half. They have yet to concede a goal in the first half, but have given up all five of the goals against them in the second.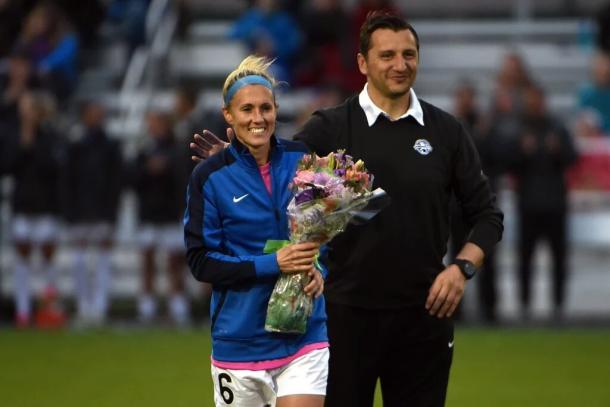 With the retirement of Jen Buczkowski last weekend, the midfield will have to stay solid and make those connections in the final third without her. New Zealand international Katie Bowen made her first appearance for the Blues in the final minutes of the match in the midfield, so seeing her as a center mid with Mandy Laddish and Desiree Scott could be a possible change to cope without Buczkowski.
The Blues lead the all-time series against the Breakers 7-2, so they are looking to keep that upper hand, but they will need to play the full 90 and take plenty of chances in the final third to get that first win.
The game starts at 6:30 ET at Jordan Field on Sunday, May 22 or watch on the NWSL YouTube channel.