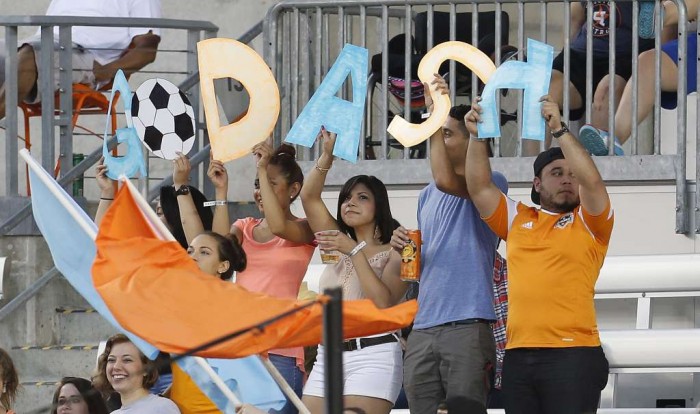 The Houston Dash (2-4-1) are not a bad team, honestly. Look at their current roster, even with USWNT midfielder Carli Lloyd still out with injury. However, the Dash cannot seem to put together all the pieces and find a much-needed win. The talent is there, the coaching is there, but, what continues to slow the Dash down? A lack of leadership and consistent attacking play are just two areas to start.
Lack of leadership
Take Lloyd out of it. Yes, argue and nash your teeth telling me she is a strong leader on the team. While you are correct, a sport like soccer requires way more than one leader on a team. Lloyd is focused on getting ready for the Olympics and winning another Gold Medal, not getting back to the Houston Dash, at least now this second.
This team has born leaders on it in goalkeeper Lydia Williams, midfielder Morgan Brian, forward Kealia Ohai, and many others. Soccer is a sport of leaders. It's a team sport. Houston, needs, no, craves, more people willing to step up and show that this season means something, especially with the amount of talent that is on this Dash squad.
Lack of offense
Rachel Daly exploded onto the scene in the first three games of the season, scoring a goal and dishing out multiple assists. Since that time, she has vanished. Being a rookie in the best league in the world has its ups and downs, so that could certainly be a cause for Daly's drop in production. Based on the success Daly found in college, she is a prolific striker that won't let a drought like this last much longer. She holds a keen eye for goal and is expected to step-up for the Dash like she has for other teams so many times before.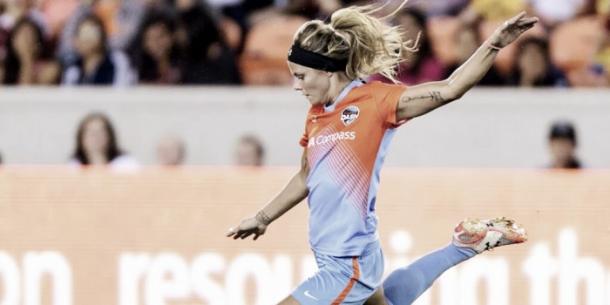 Just a friendly reminder on all things covered in this article, the Dash have played only seven games this season. There is time left, however, by snuffing out these issues now, it can help propel them forward to success later down the road. Anyway, back to it.
There is not one player on the Dash who has scored more than one goal this season. Conversely, having multiple goal-scorers is terrific. It's nice to see Denise O'Sullivan, Chioma Obogagu, Janine Beckie and others find the back of the net early on. Confidence continues to grow among the younger players on the Dash, making their ability to go out and snatch that infamous win very close.
Don't smash the glass
It's honestly too early to smash the glass on the panic button for the Dash season. With 13 games remaining, there is time to rally the troops and fight towards those four NWSL playoff spots. The pieces are there for Houston to make a deep run, it's all about finding the proper balance and making sure each player knows their role. Don't count the Dash out of the playoff hunt just yet. That's the beauty of NWSL, anything can happen.