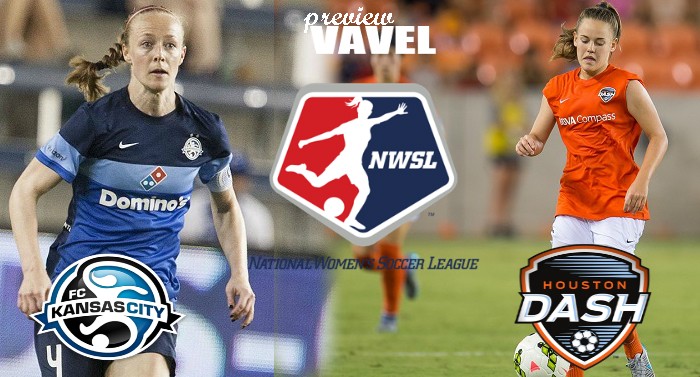 FC Kansas City (1-4-3) look to extend their two-game unbeaten streak to three against the Houston Dash (2-4-1) this Sunday night at BBVA Compass Stadium at 7:30 Central. Defending NWSL champs FCKC have found their roster riddled with injuries and pregnancies, while the Dash continue without their FIFA Women of the Year, Carli Lloyd. Three points are a must for both clubs. Neither team can afford a loss at this point in the season.
Where are the goals?
Neither club boasts a prolific goal scorer this season, however, Kansas City has both Yael Averbuch and Shea Groom each on two goals apiece. While Houston sees six different players at one goal each, none has stepped up to carry the Dash consistently in the scoring department. While each team holds more firepower than most others in NWSL, the finishing has become the Achilles heal of both clubs. This game has the possibly for four or five goals, however, it's also a huge toss-up because of the previously mentioned issues.
FC Kansas City Outlook
Last time out, Kansas City found a 1-1 draw against NWSL's coin-flip team, Sky Blue FC. Erika Tymrak dished out her first assist of the season to Groom for her second goal of the season. Goalkeeper Nicole Barnhardt stepped up for three huge saves early in the match to keep things close.
The absence of Sydney Leroux and Amy Rodriguez have taken a massive chunk out of Kansas City's chances of being a three-peat league champion. Taking away two of the best attackers in the world makes any team's chances of chasing a championship incredibly difficult. However, based off the past two games, it appears things are starting to pick-up for FCKC. A match-up against a struggling Dash team is just what the doctor ordered.
Houston Dash Outlook
How do you solve a problem like the Houston Dash? Provide them with a laundry list of attacking options? Check. Play against a team that you already beat this season? Check. Well, that does make things fairly positive for the Dash on Sunday. However, history is on the side of Kansas City who have three wins and 14 goals over seven all-time meetings. Something that has Houston fans worried.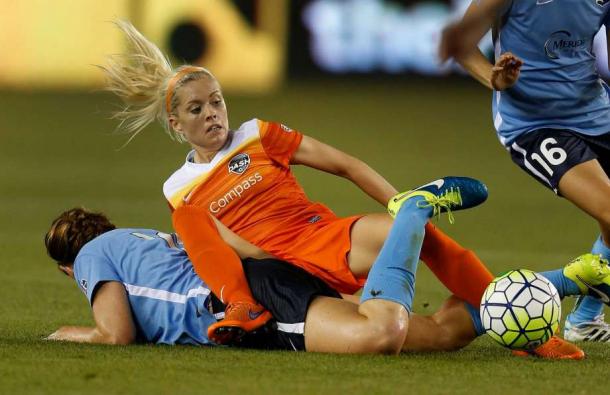 Fear not, though, as coach Randy Waldrum is fighting hard to avoid tying a league record four straight games without scoring a goal at home. One record that no team would welcome in their history book. Houston have the players, the skill, and the home field advantage to make this game the one to turn their season around.
Last time they met
This is the second and final time these clubs will meet in regular season play in 2016. Last time these two met, Houston found a 2-1 victory, thanks to goals from Denise O'Sullivan and Chioma Ubogagu. Ubogagu went on to tally and assist as well, leading her to the NWSL Player of the Week honors.
Game Prediction
Neither squad has been that exceptionally dominate in recent matches, paving the way for each to score a confidence boosting goal, but not be able to put things away when it truly matters.
FC Kansas City 1, Houston Dash 1