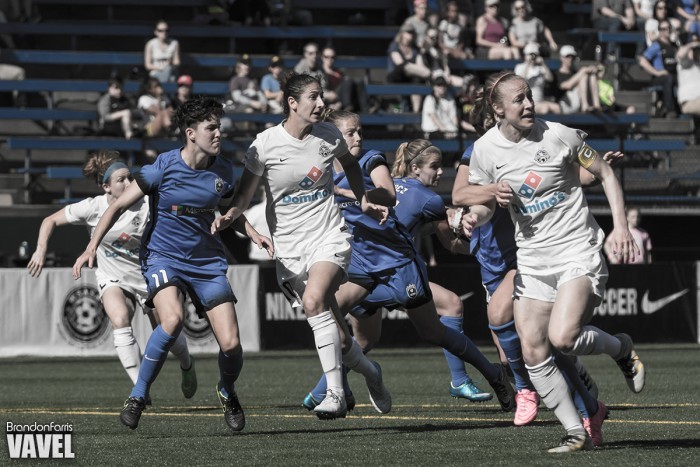 FC Kansas City is hosting the Seattle Reign on Saturday after getting their second win of the season against the Houston Dash last week.
The Blues shut out the Dash on the road with a 1-0 win off of a header from Becky Sauerbrunn.The goal was Sauerbrunn's first of the season and second of her NWSL career. The goal came in the 81st minute on a corner kick by Heather O'Reilly.
The game was a high-shooting game with both teams having more than ten shots, but none making it in the back of the net until Sauerbrunn's shot. The game extends the Blues' unbeaten streak to three games.
Goalkeeper Nicole Barnhart had three saves in the match, keeping the clean sheet. The team has had an impressive defense in most of their matches and hasn't allowed a goal in the first half for the last five games. Most games have been decided by only one goal or less and 70 percent of the minutes they've played this season have been level score with their opponents.
Looking towards their match with Seattle, the Blues are going to have to keep up their strong defense, but also work on finishing when they get to that offensive third. The shots aren't scarce, but turning those shots into goals is going to be the challenge. The Reign have struggled to score in their last three away games, so the Blues will want to keep it that way on Saturday.
Seattle wants a goal
The Reign come into this match after a scoreless draw with Sky Blue FC last weekend. The team only sits three points ahead of FCKC and is right in the middle of the table at sixth place.
The game did not have many shots, but goalkeeper Hope Solo made four saves and on the other end of the field, Kim Little was dangerous in front of the goal, nearly scoring. She could be the first player in NWSL history to reach 30 goals if she scores against Kansas City this weekend.
This team has a 1-2-1 record when on the road this season and has yet to score an away goal since their first road game against Boston over two months ago. The team will have to do better on the attack especially against this strong Kansas City defense.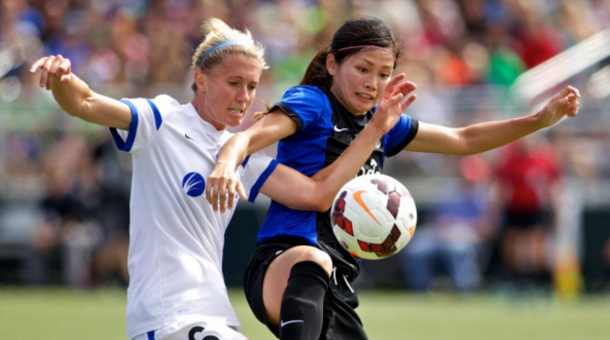 Nahomi Kawasumi also returns to the Reign for the remainder of the season and two seasons ago she made a major impact for the two-time NWSL Shield holders and the team hopes she can make a similar impact.
The Reign won the first match of the series against Kansas City and will look to repeat in the Saturday match. The game starts at 6 pm CT at Swope Soccer Village on Saturday, June 25 in Kansas City. You can also watch on the NWSL YouTube channel.