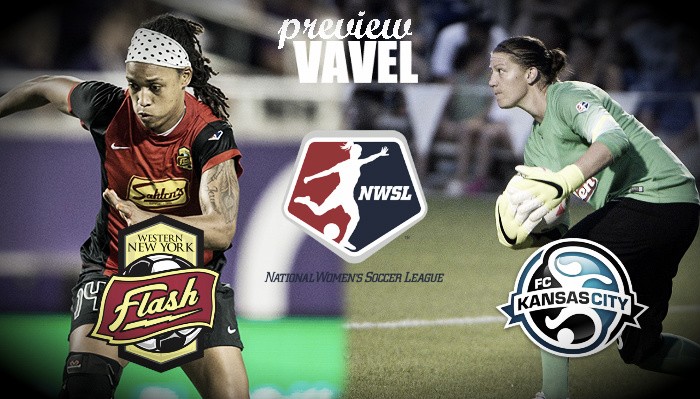 After a tie last week, the Western New York Flash hopes to get back to its winning ways against the struggling champions FC Kansas City.
Flash sitting comfortably
The Flash have not lost in the last four games with three wins and one draw and only sit one point behind the first place Portland Thorns. With a win this week they could take first place, as long as the Washington Spirit don't win against Sky Blue FC.
The Flash have put out a dominant attacking side in their last few games with a high amount of shots. In their last game against the Seattle Reign, they had 19 shots compared to Seattle's nine, but only one of those shots made it in the back of the net.
Last game's issue was that they found a couple chances blown by offside calls by the referees. With those goals, the Flash would have won the game, but instead they tied. For this week's game they will want to work on staying ahead of the defenders and finishing those shots.
The Flash have shown that they can shine in games against teams on the bottom of the table, usually high scoring games, so this should be no different. FCKC has done well without their international athletes, but have struggled to come back from deficits. If the Flash can score first and early, they should win the game.
This team is not suffering as much with the internationals gone because they didn't have as many to begin with, so they should be solid as long as they play the way they've been playing all season. The Flash has pressured hard and early to put out a dominant performance and if they do the same during this game, they should have a seat at the top of the table.
FCKC wants a win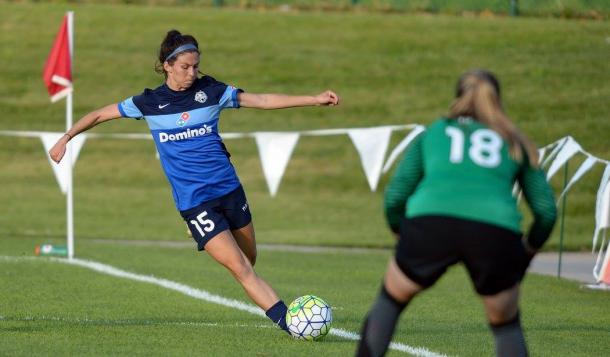 The Blues seem to be pulling a Manchester United after winning the league last season and doing less than expected this season. Although they managed to upset the undefeated Thorns, this team has struggled to finish games, especially when they fall behind.
Last week in their game against the Spirit, the Blues managed to fall behind 2-0, but got one back in the 69th minute. Once they got that momentum going again, they let in another one as time was winding down. The game ended 3-2 and while FCKC put up a fight, they couldn't complete the comeback.
If the Blues want to win this game they must keep pressure going early on and defend well. They need to beat the Flash at their own game. They also need to score first because they have yet to come back to win a game when they don't get that first goal.
The game starts at 7 pm ET at Rhinos Stadium in Rochester, NY on Saturday. You can watch on the NWSL YouTube channel as well.