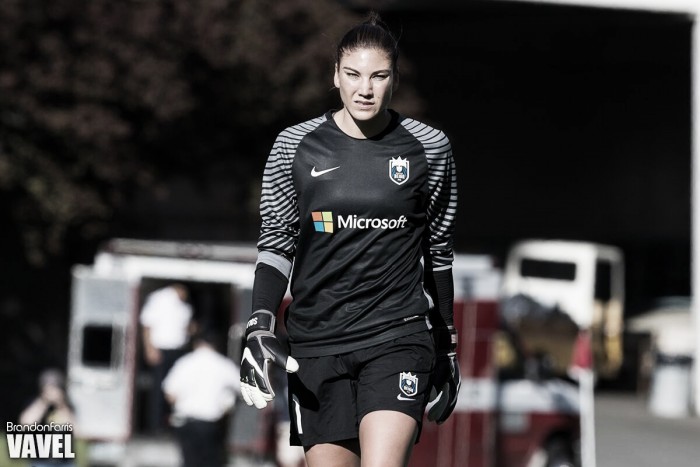 On Tuesday, August 30 veteran goalkeeper Hope Solo announced that she will not play again for the Seattle Reign in the National Women's Soccer League for the remainder of this season. Solo, the starting goalkeeper for the Reign, publicly announced her decision to take some time away from the club in a statement which explained how she isn't ready to return.
Solo taking time away from soccer
The 35-year-old keeper was told last week that she's on a six-month suspension from U.S. Women's National Team for her comments on Sweden after losing the quarter-finals in penalty kicks during the Rio 2016 Olympics. On top of the suspension, her contract with U.S. Soccer was terminated due to not only the comments but also "past incidents" that have put her under hot water with the federation and in the public eye.
"Coming to terms with the fact I was fired from the U.S. women's national team after 17 years of service has been devastating," Solo explained in her official press release by the Seattle Reign. "After careful consideration, I have decided to end my season with the Seattle Reign, an organization I love playing for. Mentally, I am not there yet."
Though she was pretty set on her decision, her team's performance this weekend against west coast rivals the Portland Thorns truly solidified it as she continued, "After watching the team's win against Portland this weekend and seeing Haley Kopmeyer playing so well in goal, I truly believe this decision is what's best for me and for the Reign organization."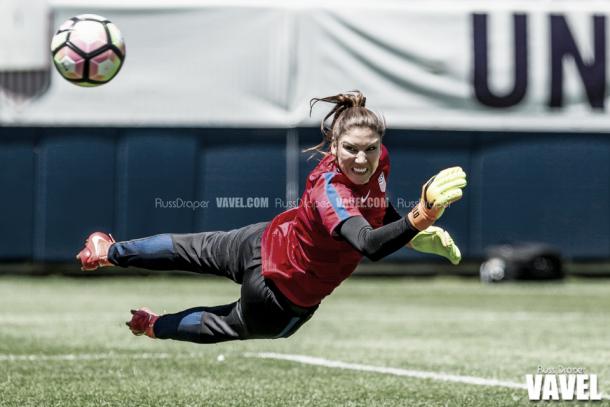 Harvey and the Reign respect Solo's wishes
Seattle Reign's coach and general manager Laura Harvey, who has worked with the goalkeeper since the league's start in 2013, commented on the situation at hand. "While disappointed that Hope will not return to Reign FC this season, we understand and respect her decision," she said in the official press release by the Seattle Reign. Harvey went on to describe, "Hope has always wanted what is best for our team – she is a relentless trainer, a fierce competitor and demands from herself nothing less than excellence on the pitch."
Up to this point, Hope Solo has made 50 starts with the club since 2013 and was a huge part of winning the NWSL Shield in both 2014 and 2015.
The Seattle Reign continues its playoff push this weekend, currently sitting at fifth place on the table with only four points behind the Western New York Flash.