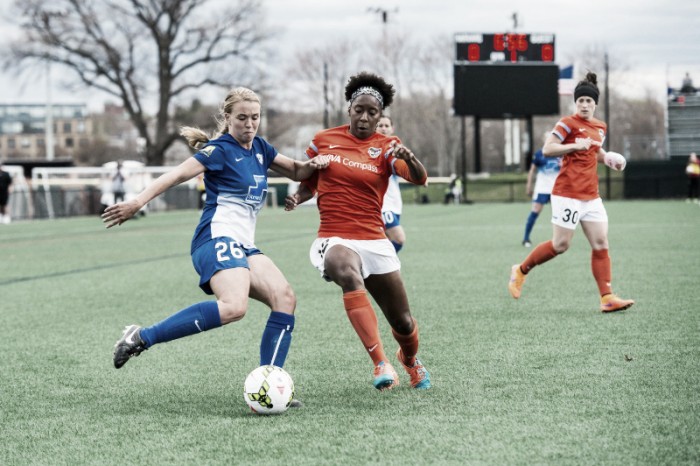 On Wednesday, October 24, the Boston Breakers announced the re-signing of midfielder Stephanie Verdoia. In respect to team and league policy, terms of the re-signing deal will not be not disclosed.
Verdoia a regular for Boston Breakers
The 23-year-old Seattle University standout was selected in the fourth round of the 2015 NWSL Draft by the Boston Breakers. She made her professional debut on April 26, 2015 for the Breaker's 3-2 victory against the Houston Dash. In her two seasons with the club, she has played a total of 18 games, starting six of them with a total of 639 career minutes.
For the 2016 season, Verdoia played a career high of 10 matches and started in five of them. She also registered 453 minutes - a career best for the Salt Lake City native. She earned a total of six shots on the season with three of them being on goal.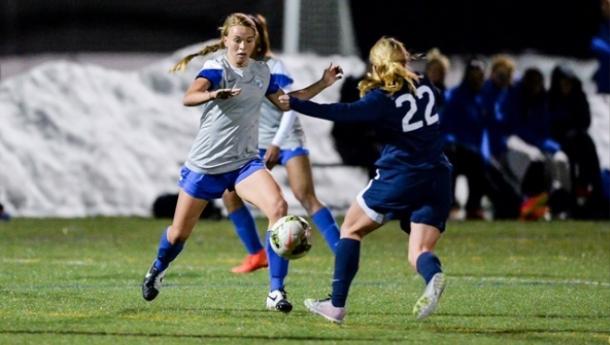 Midfielder with national experience at youth level
Verdoia was a star and standout at Seattle University, carrying the title of the program's leading goal-scorer. On top of this title, she also has experience with the United States U-23 Women's National Team.
She participated in the 2015 Six Nations Tournament in La Manga, Spain. The midfielder would make appearances in two matches during this tournament and tally one assist in the United States' 2-0 win over Norway on February 28, 2015.
"I'm delighted Steph has re-signed for the club," Head coach Matt Beard said in the official press release from the Breakers on Wednesday. "As last season went on, she grew in confidence. I'm looking forward to seeing a confident Steph Verdoia from the word 'go' in 2017."
The Boston Breakers have been part of the NWSL since its creation in 2013. They most recently finished the 2016 season in 10th place.