 After days of anticipation, it's finally official. The Boston Breakers announced their new signing Emilie Haavi earlier today. The signing comes after the Breakers' Twitter teased the announcement last week.
The Norwegian international currently plays for Norwegian club, Lillestrøm SK Kvinner in the top league in Norway and has scored 49 goals for them in 82 appearances. The forward has played with LSK for four seasons and helped her club win the Toppserien championship, and the Norwegian Cup in 2014 and 2015. Haavi also scored 39 goals in 51 games for her previous club Røa (2009-2012).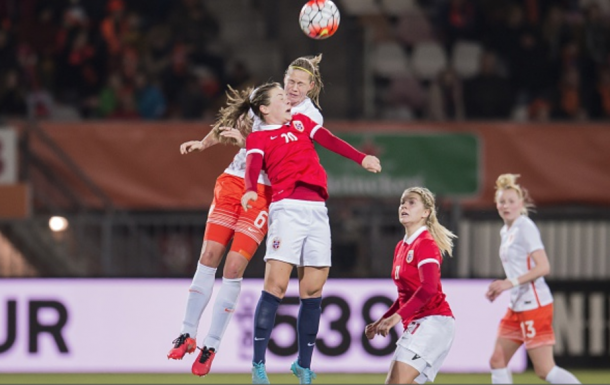 Haavi made her international debut in 2010 against Canada and appeared in both the 2011 and 2015 Women's World Cup for Norway. In 2011, the team did not make it out of the group stage, but Haavi scored the game-winner in their match against Equatorial Guinea during group play. In the 2015 World Cup, the team made it to the round of 16, but was knocked out by England in a 2-1 loss. In her international career, Haavi has had 15 goals in 59 caps for her country.
In the official team release, Haavi said, "I'm really looking forward to becoming a member of the Breakers family and wearing that blue jersey. To play in the NWSL has always been a dream of mine. I can't wait to get the season started."
The only hiccup to the signing is that the Euros happen from July 16-August 6, 2017, so Haavi could miss a good chunk of the season due to international duties.
The signing comes after some re-signings of current Breakers players Stephanie Verdoia and Julie King. Breakers General Manager Lee Billiard also teased that more signings could be coming soon.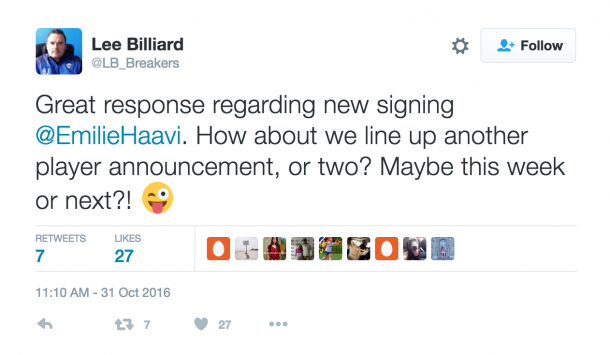 Could this be the boost the Breakers have been looking for? Will the Breakers become contenders? It could happen and the signing of Haavi is just the start.