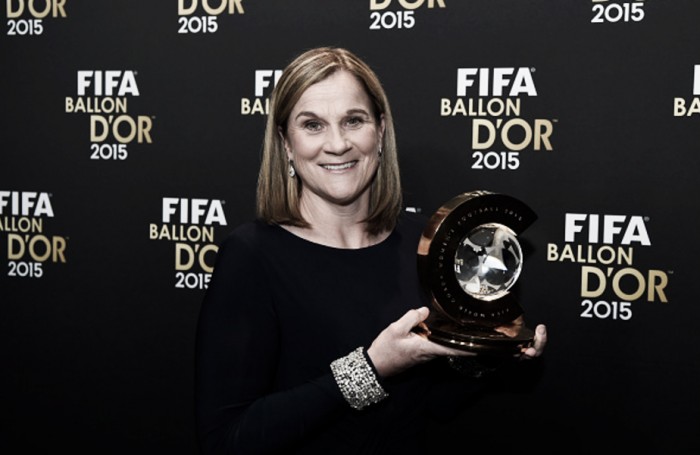 United States Women's National Team head coach Jill Ellis was nominated for the Best FIFA Women's Coach 2016. Ellis has been head coach of the USWNT for the last two years, having led the team to Women's World Cup victory in 2015 and brought the team to their sixth consecutive Olympic Games in 2016.
Although 2016 was not a year to go down in history for the number one team in the world, since the USWNT was knocked out of medal contention against Sweden in the Olympic quarterfinals, Ellis still has a spot on the list of best coaches.
This is the first year with a major tournament that the USWNT is without a medal, but Ellis has been strong in looking to rebuild and come back from the Olympic upset. Other than the penalty kick loss in the Olympics, which officially counts as a tie, the USWNT is undefeated in 2016.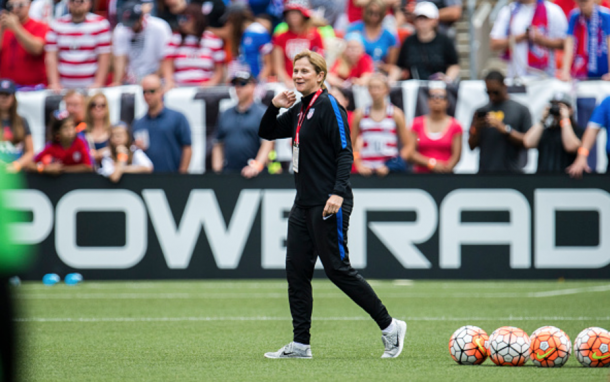 Ellis has some tough competition joining her in the nomination for best coach. Canadian National Team head coach John Herdman joins her on the list after leading Canada to its second consecutive bronze medal at the Olympics, upsetting host nation Brazil.
German head coach Sylvia Neid also makes the list after coaching her team to their first ever Olympic gold medal. Neid also retired on a high note after the Olympic victory.
Also joining Ellis on the list is former USWNT head coach and current Swedish head coach, Pia Sundhage. Sundhage led Sweden to Olympic silver with two upset victories against the USWNT in the quarterfinals and Brazil in the finals, both on penalty kicks.
Some other notable mentions are Vera Pauw who led South Africa to their first ever Olympic games and Gerard Precheur who helped secure Olympique Lyonnais Féminin their UEFA Champion's League final victory.
The shortlist of three coaches comes out December 2, 2016.
FIFA Best Women's Coach contenders:
Philippe Bergeroo – France WNT head coach
Jill Ellis – USWNT head coach
John Herdman – Canada WNT head coach
Silvia Neid – German WNT head coach
Vera Pauw – South Africa WNT head coach
Gerard Precheur – Olympique Lyonnais Féminin head coach
Pia Sundhage – Swedish WNT head coach
Vadão – Brazilian WNT head coach
Martina Voss-Tecklenburg – Switzerland WNT head coach
Thomas Worle – Bayern Munich women's head coach