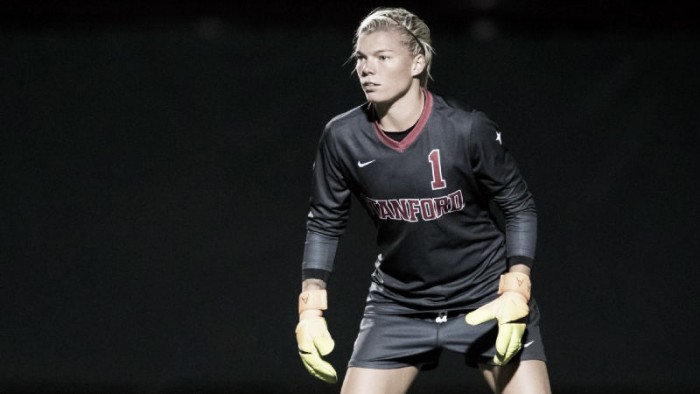 A bright talent from the start, it's no wonder Stanford University senior Jane Campbell has been a huge part of her team's success over the past four years. The goalkeeper has accomplished numerous accolades, breaking and tying records as she continued to perform well. From scoring the game-winning penalty kick against Florida to tying Nicole Barnhart's record for most career shutouts, the senior has become a Stanford legend.
A decorated college career
The 5'9" goalkeeper has been making a statement since she stepped onto Stanford University's campus. As a freshman in 2013 she started 18 games that season with a 0.72 goals-against average and six shutouts, one of them being in the first round of the 2013 NCAA Tournament. In 2014 Campbell started 23 out of 24 matches with a 0.59 goals-against average, earned a shutout against the University of North Carolina which resulted in a 1-0 overtime victory for Stanford over the Tar Heels for the first time in 13 games, scored the winning penalty kick to propel Stanford into the 2014 College Cup, and earned herself a spot on the All-Pac-12 second team as well as the NSCAA All-Pacific Region second team.
2015 proved to be an even bigger for Campbell as a junior. She registered a 0.588 goals-against average, started 22 out of 23 games, was named to the All-Pac-12 first team, NSCAA All-Pacific Region first team and topped off the year by being named Pac-12 Goalkeeper of the Year. In 2016 the senior tied Stanford's career-high shutouts, recorded her 35th shutout against Houston Baptist University in the first round of the 2016 NCAA Tournament, tied for third in the record books for saves with 210, was first in goalkeeping minutes played with 7431:34, fifth in goals-against average with 0.65, was named once again to the All-Pac-12 first team and found her name on the NSCAA All-Pacific Region first team.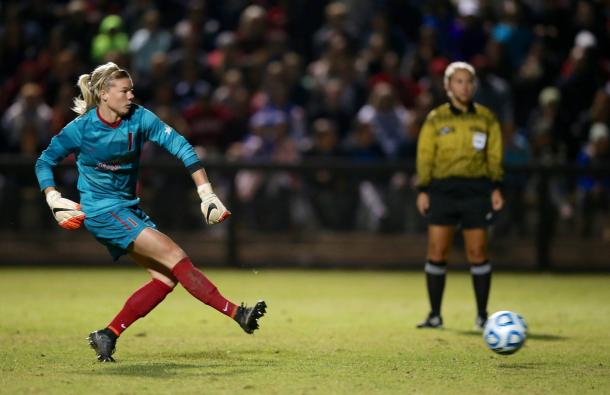 Taking a look at her career at Stanford Campbell told VAVEL USA, "Words can't really describe it. The past four years have been something I could've never imagined and I'm so thankful to be able to say that I went to Stanford and played for Stanford Women's Soccer."
Accolades not accomplished by Campbell alone
The Georgia native is in the record books for many of her accomplishments. yet when asked about them she admitted she didn't have a clue about them until the media began to mention them. "Coming into Stanford I had no idea about it. I had no clue I could even do something like that here and I would just say it's icing on the cake on the whole thing," she explained.
However, despite all the titles she's earned and records she's broken or tied, Campbell is quick to point out she couldn't have achieved any of it by herself. "All those records and all the things that I've broken or tied this year - that isn't really a reflection of me, it's more of a reflection of the team because I couldn't have done it by myself. Even though it's my name on the list or whatever, I think it credits our backline and our team as a whole."
Growing up with the Youth National Team
With talent like Campbell's, it's no surprise at all that she's virtually grown up in the youth national team system. She's been part of over 20 U.S. Youth National Team training camps and international tournaments, most notably the 2012 U-17 World Cup in Azerbaijan and the 2014 FIFA U-20 World Cup in Canada. Since then she's also participated in a number of U-23 National Team camps over the past couple of years, competing in tournaments such as the Istra Cup in Croatia and the U-23 Women's Nordic Tournament in England.
"Playing on the youth national teams back then, it was just a level up from club. It allowed me to kind of get a step ahead in the game," she told VAVEL USA.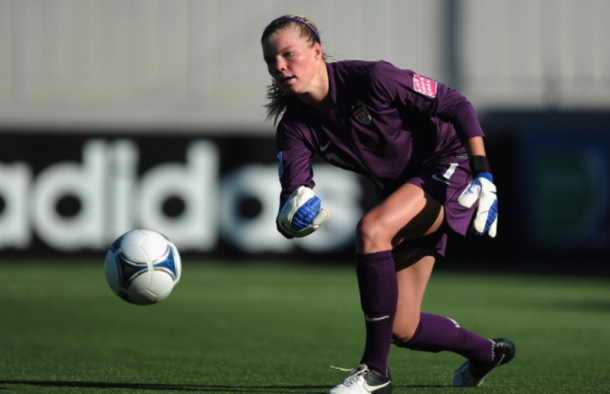 The youth national team system and being able to participate in those camps is something Campbell is extremely grateful for and appreciates, mentioning just how much those camps enhanced her ability in reading the game. However, she does admit college play has definitely shaped her as a player as well.
She explained, "I learned so much from being [at Stanford] - even from the older players. Being able to play as a freshman with seniors, that's such a huge step and a huge learning process which I think is super important for every collegiate athlete."
Playing with the big dogs
Not only has the goalkeeper excelled on youth national teams, but in January of 2013 she was called up to the senior U.S. Women's National Team by Tom Sermanni as a 17-year-old high school senior. This made her the youngest goalkeeper ever called into the full USWNT camp. Just this past October, she was called in once again - this time by head coach Jill Ellis.
"I'm always hoping one day I'll make the team and get consistently called in. I mean that would be a dream come true for me. Getting that call up in October just shows the hard work is starting to pay off," she explained.
The transition from one level to another is difficult, and the keeper admits that in saying, "It was a massive jump from Stanford to the national team, but it was a good jump." Despite the adjustment to training at a higher level she gained plenty of experience to take back with her once she re-joined her collegiate team about a week later.
Leaving her team at Stanford mid-season was difficult, but Campbell expresses how appreciative she is for both the opportunity and how supportive all her teammates were about the call-up: "This team has been unreal and so supportive of me leaving. They've helped me so much in becoming the player I am."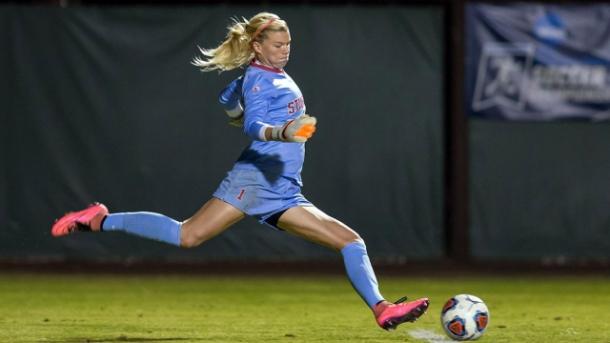 She told VAVEL USA they even helped her prepare to train with the national team as best they could when she explained, "Even the training up to the camp, Stanford and the team really helped me get prepared...I definitely learned a lot from both sides - from going to the camp and coming back to school."
What's next for Campbell?
Now that her career at Stanford University is finished, Campbell plans to continue her soccer career professionally. She stressed earlier her dream is to be able to represent her country on a regular basis, but for now she hopes to play in the National Women's Soccer League.
"I'll enter the NWSL draft...and see where that takes me," she informed VAVEL USA in conclusion.
Jane Campbell will see her fate in the 2017 NWSL College Draft taking place on January 12. More information can be found here.