Currently a semi-finalist for the 2016 Mac Hermann Trophy, junior Andi Sullivan is coming off an incredible year of soccer. The Stanford University product has been a player to watch from the start. When she graduated high school Sullivan was named TopDrawerSoccer.com's number one recruit. Fast forward to almost three years later, and the midfielder has begun to make a name for herself in the women's soccer world.
Youth national teams shaping Sullivan
The Virginia native was brought into youth national team camps at around 13 or 14 years old, and she's been in the system ever since. She helped the U-17 Youth National Team, with fellow Stanford teammate Jane Campbell, to the 2012 U-17 World Cup, and in the following cycle with the U-20 Women's National Team Sullivan captained the team to the CONCACAF title as the youngest player on the roster at 18. She went on to captain the U-20s in the 2014 U-20 Women's World Cup in Canada, where she started every match. Since then, Sullivan has been part of multiple U-23 Women's National Team camps and tournaments as well.
"Every time I'm there I realize there was so much more I needed to work on to get better because everything can always be better," Sullivan said about the youth camps. She strongly believes the youth national team system has shaped her as a player, giving her the hunger to work harder after every camp. She continued, "Competing for a roster spot just really fueled that competitive edge in me."
The youth camps really motivated the midfielder to train outside of practices on her own once she was back home. "It's really challenged me in things I wasn't strong at and then also just realizing just how important every minute of every game is," Sullivan explained. "Getting to play international competition definitely stretches your abilities and also the weight that games can have."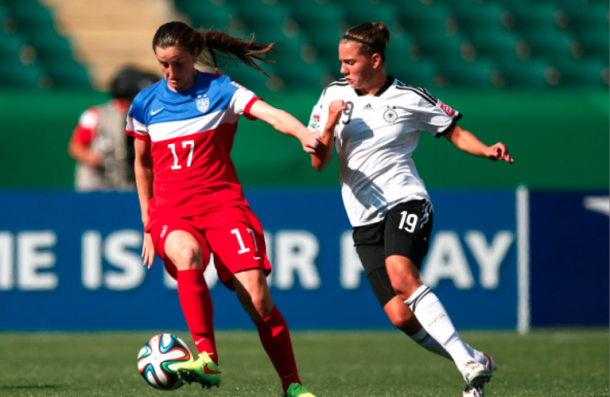 The Stanford athlete further described the environment of international play and how vital it has been to her development as a player. For example, being able to play in the the youth World Cups gave her the experience of feeling the weight of games - how it felt to be sent home from tournaments due to losing or not scoring enough goals. She claims it sharpened her ability to be able to take information and apply it to her game, whether it be an international or college match.
"It's always great to just be able to play with different players and play with different coaches and be out of your comfort zone," Sullivan also added. "I think that shapes me as a person, not just a player, being thrown into a group of random people and getting to know them."
Overall, Sullivan has been incredibly thankful for the youth national team system. She's learned too many lessons to even name, and has had fun throughout the years.
Stanford's rising midfielder
Going into her freshman year Sullivan knew just how recognized Stanford University is in the women's soccer world. "We realize that's the identification on ourselves. It's good to have that standard," she admitted to VAVEL USA. "I think it challenges us to be better all the time." She also expressed how important it is for her and her team to push the standard in order to make the program better not only for themselves, but for those who come after them.
The midfielder has lived up to those standards as she has been a key player for Stanford since her first season. In her freshman year she saw 23 starts in 24 matches, earned herself spots on the All-Pac-12 first team, NSCAA All-Pacific Region second team and claimed the title of Pac-12 Freshman of the Year. As a sophomore in 2015 she started all 23 games Stanford played once again finding herself on the All-Pac-12 first team, and this time she added her name to the NSCAA All-Pacific Region first team and became a NSCAA first team All-American. In the same season, she made it all the way to the 2015 Mac Hermann Semifinalist list.
Sullivan only improved this past season as a junior. A Mac Hermann semifinalist for the second year in a row, she yet again was named to the All-Pac-12 first team as well as the NSCAA All-Pacific Region first team. To top off her year, she was named Pac-12 Player of the Year, scoring an impressive 11 goals and tallying 7 assists.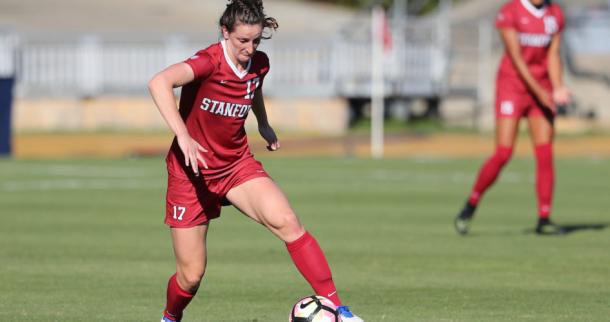 When asked about being such a big offensive threat for Stanford, the midfielder was quick to point out her teammates surrounding her. "I just felt like I had such a rock solid defense behind me. Starting with Jane and Maddie [Bauer]'s experience...particularly Tierna [Davidson] coming in as a freshman and getting to play holding which is exactly what I did," she explained. "but she was so strong and what I needed [in order] to try a lot of different things offensively." With such a strong group behind her, Sullivan had the confidence to go forward and be able to make an impact higher up the field.
"I have a ton of fun," she admitted on having the freedom to play a more offensive role. "I love playing with Kyra [Carusa] in particular and Jordan [DiBiasi], you know, just because they're going to work for you so hard no matter what and it comes so easy. That midfielder triangle of me, Jordan and Tierna - we really understand each other...When you've got such smart players, you realize they have the same ideas, it's easy to make each other look good and establish some good chemistry."
2016 topped by USWNT call-up
As if Sullivan wasn't already having a fantastic year with Stanford, she was called up to the senior U.S. Women's National Team in October along with Stanford teammate Jane Campbell to be two of only three collegiate players to be in called in by head coach Jill Ellis. The midfielder immediately found herself in the starting lineup for her first senior team appearance on October 20th against Switzerland. She played 75 minutes, looking calm and confident in the holding midfield position with some of the greatest players in the world. Only three days later, Sullivan earned yet another start for the national team, this time playing the entire 90 minutes.
"It's absurd," Sullivan laughed when reflecting on those few weeks. "I was really shocked to get called in at all, especially in the college season. It's been a dream of mine for a long time so to get to go in was absolutely amazing and to play with people I've looked up to and be on the same team as them and to be their teammates was just the biggest honor and just a blast."
With her two performances in October, Sullivan's time with the USWNT wasn't over for the year. In November, the Stanford product was the only collegiate player to be called in once again for the USWNT's last two friendlies of the year. She started both matches against Romania, logging 61 minutes in the first match - one that all her Stanford teammates were in attendance for - and the full 90 in the last game of the year.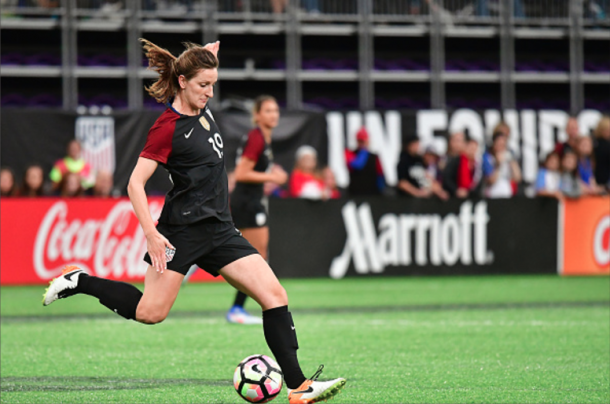 "I learned so so much just from being in that environment, from the staff and the players," she told VAVEL USA about her experience. Looking back, the Virginia native feels she was called in at the right time. "I was mentally prepared to be in that environment because it's not easy to be there. It's tough," she shared. "For a long time I wanted to be there and I don't think I was ready. I think it was great to get called in at that time. I was mentally more ready than I ever had been before and I think that was because of the [youth] national teams and because of Stanford."
ACL injury doesn't stop "Sunshine Sully"
In Stanford's final match of the postseason against Santa Clara - where they fell 1-0 in double overtime - Sullivan suffered an ACL injury in the midst of play. With a laugh she admitted, "I was more upset that we loss than that I hurt myself." Fortunately, she underwent a successful surgery and has started rehabbing.
Despite the injury, Sullivan isn't looking down on the negatives. Often called "Sunshine" by her teammates, the midfielder shared, "My mindset right now is to take everything and spin it in a positive light...I remember just crying because I realized how thankful I was for the people in my life who were there for me and going to help me through the journey." She stressed how she's focusing on everything she's thankful for in her life, such as the people around her who will help her through this journey and the fact the whole process of her ACL recovery is being handled extremely well by Stanford's medical staff.
Sullivan is also excited to learn more about herself throughout the recovery process and focusing on the positives. She explained, "I think if I can keep focusing on what I can do and the strides I'm taking rather than the things I can't do and things I'm missing out on, I think it'll be a successful rehab process. I'm excited to get back."