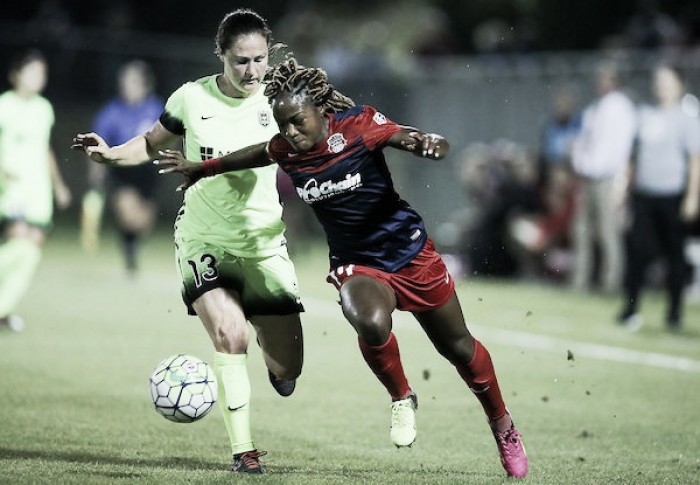 It's been a tumultuous offseason for the Washington Spirit thus far. Losing valuable players to injury and trades, the team is only a shell of the dominating NWSL finalist they were just a few months ago. The loss of USWNT player and long time Spirit captain Ali Krieger will be felt in the team's performance and attendance, even more so if the rumors that Crystal Dunn is headed overseas is true. The players have clashed with the front office on multiple occasions, most noticeably this summer after the national anthem fiasco, but Krieger took control of the situation and kept the team united front.
Without her, and of course, the other original players now making their departure, the team dynamic that made them so threatening last season will be gone, leaving a group of talented individuals but no team. What Washington will desperately need in the draft are players who will not only fill their place in terms of athletic ability but players who have similar character and will fight to keep fans coming out to the games, despite only being there for a short time.
USC standout could be what Washington needs
It goes without saying that Krieger's place will be a tough one to fill. A world-class outside back doesn't come around every day, but there are still some graduating college athletes who will be able to fill the role. USC's Kayla Mills could be the player the Spirit is looking for. A senior on the NCAA Champion team, Mills is a longtime member of the United States youth national pool and is a current member of the U-23 national team. Her numerous accolades throughout her career include earning All PAC-12 First Team honors her sophomore and junior seasons, in addition to 2015 PAC-12 defensive player of the year. Mills was also named to the watch list for the Mac Hermann Trophy, arguably the most prestigious award for college players.
Tallying plenty of assists for the Trojans, Mills could fill Krieger's role as a dynamic defender who controlled the wings on attack and defense. The addition of Mills would also add some youth to a team that was beginning to climb in age as they took on Western New York Flash in the NWSL Final, the youngest team in the league. The creation of a successful team down the road starts with investments in young players now, and Mills is worthy of a draft pick.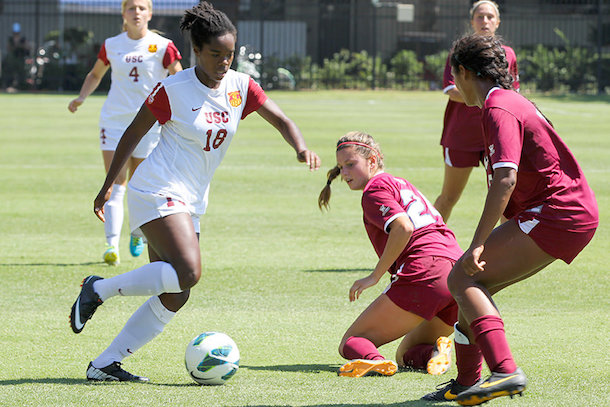 Crucial leadership roles are there for the taking
It is still unrealistic, though, to ask a rookie to step into the role of captain, especially on a team such as Washington where it is absolutely crucial that the players have the right advocate. A logical answer as to who would get the armband next is Joanna Lohman. With the departure of Christine Nairn (and again, the potential trade of Crystal Dunn overseas), there are few players who have spent many years with the club.
Lohman has become a favorite among Spirit fans by always taking extra time to climb into the stands and sign for fans, in addition to being a vocal supporter of her teammates. The Penn State graduate has made an effort to connect with fans of all ages and backgrounds in her time with the club, and for that, she is deserving of the armband as her retirement looms.
So, what comes next?
Spirit fans have gone through a lot since October 9th, not only losing the NWSL Championship in penalty kicks but also losing multiple fan favorites and a good amount of their fanbase beyond the DC metropolitan area. Because of this, it has become even more crucial that with the inundation of new faces the team remains a cohesive unit. Fans need something to grab onto and it is up to the Spirit to use these next few months to decided what that something will be. Fan culture is just as important as success and performance, so no matter how talented the incoming players may be if the team doesn't gel then it will be noticeable. Washington has a lot of damage to repair, but if they play their cards right this draft then they could still find themselves back in the playoffs next year.