Not many people can say they scored a hat trick against women's soccer powerhouse UCLA, but University of California, Berkeley senior Arielle Ship can. The Golden Bears' captain has accomplished a lot in her four years, emerging as one of Cal's major scoring threats. As an All-Pac-12 selection and NSCAA All-American, the forward has definitely solidified her mark on Cal's program.
Ship an impact player
The Los Angeles area native has been a player to watch from the start. Ship has been part of the U.S. Youth National Team system, most notably the U-17 Youth National Team where she had the opportunity to train in places such as Slovenia and Croatia. Coming in her freshman year, the forward led her freshman class by logging 206 minutes with nine appearances. The following season as a sophomore she started 17 games in 21 appearances, tallying three assists and scoring four goals - one of which came in double overtime against San Diego State to help Cal advance to the second round of the 2014 NCAA Tournament. She ended the season with three game-winning goals, tied for the team-lead, and was a Pac-12 All-Academic Honorable Mention selection.
As a junior in 2015 the forward led the Pac-12 in goals with 14, game-winning goals with six and points with 34. Her three goals and one assist against UCLA that season went down in Cal's record books as the third-best single-game performance in program history. Ship was named to the All-Pac-12 first team, NSCAA All-Region first team and NSCAA All-American second team. On top of all her accolades, she was also named 2015 Pac-12 Player of the Year, a first for the Cal program. As a senior captain in 2016 she led her team with 11 goals and six assists, placing herself seventh all-time at Cal for career goals with 29 and points with 72. She was named to the All-Pac-12 second team and NSCAA All-Region third team this year.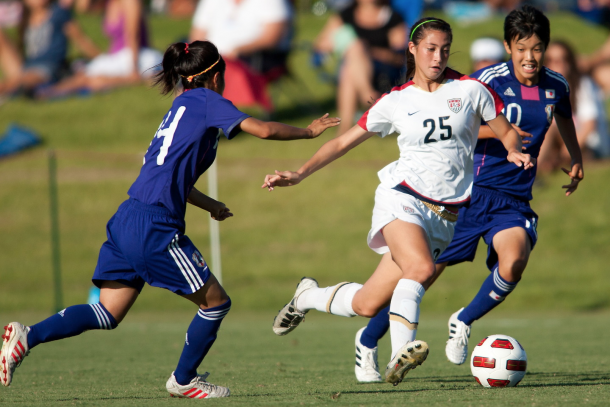 "On the field I feel like I have developed my skills and have become much more technical, precise, fit, and just overall a better player," the forward expressed when looking back at her improvements over the years. Becoming a captain this past season, she grew so much as a leader, sharing, "I was faced with many challenges I had not experienced in my previous three years. I found that my communication and personal skills improved, but ultimately, I think my actions spoke louder than words. I think I was able to lead by example this past season, and it was something I'm very proud of."
Cal's first-ever Pac-12 Player of the Year
With her stellar performance in 2015 - which includes not only a hat trick against UCLA but also a hat trick against the University of Hawaii, it's easy to see why the U.S. Youth National Team product was given the Pac-12 Player of the Year title. The award had not been given to anyone else who had come before the forward - with notable alumni such as U.S. Women's National Team forward Alex Morgan - and to be honest, receiving the award took her by surprise.
"I couldn't have done it without my teammates and the coaching staff," she expressed on receiving the title. "It is something I will cherish for the rest of my life. I am so proud to be a Golden Bear and everything really came together last season."
However, with all the accolades collected comes a pressure Ship wasn't accustomed to. Having the honor of being Pac-12 Player of the Year led to the forward putting pressure on herself early this past season to be able to live up to such a title. She felt as though she had to live up to certain expectations people had - that she had to perform a certain way every time.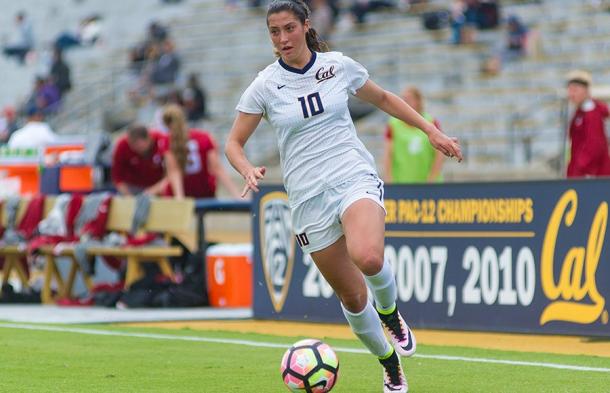 "I quickly realized that I just needed to play my game and focus on myself," she told VAVEL USA. "I told myself to work hard and to continue to try and get better, and that good things would happen."
Things worked themselves out for Ship once the pressure was no longer affecting her. She ended her career leading her team with 28 points for her last season as a Golden Bear.
Sweating the "small stuff"
On top of all the lessons the senior has learned on the field, there have been important lessons to come off of it as well. Reflecting back at her four years and everything she has been through, something she wishes she knew coming into college would be not to "sweat the small stuff." She explained that as a freshman, she let everything become a big deal to her. Whether it be a long day of studying or a bad practice, she found herself in a bad mood after.
Looking back at how she let those small details affect her, she realizes how silly her actions were. They were insignificant moments that she knows now she shouldn't dwell upon. "I've learned to take everything one moment at a time, and to learn from the past rather than dwell on it," the Cal product explained. "There is so much more in life that could be [worse] than a bad touch or pass in practice."
Family huge for Ship
Aside from working to be better in all aspects of life for herself, the forward works hard for her family. Being one out of four daughters, she constantly strives for success and always aims to be the the best student, teammate, daughter, sister, friend, or person possible. Making her family proud is always on the forefront of her mind, whether she's on the field, in the classroom or simply interacting with other people.
"My mother raised my younger sisters and I as a single mom, which I'm sure was no easy task," Ship reveals about her family. "She always tries to set a good example and was always there if we needed her."
Not only do her sisters and mother motivate her, but her grandparents have played a huge role in the forward's life as well. She shared, "One of my favorite people in the world was my grandfather, who I lost two years ago. He always told me how proud he was of me no matter what I was doing and his loss has left a void in my life." Since then, the forward usually thinks about her grandfather before every game and how happy he would be when she scored. Another little game ritual Ship has is to dedicate every goal she scores to someone important in her life.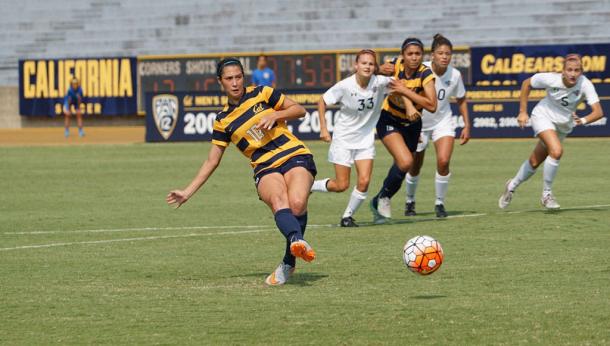 "My grandmother Judy loves to hear about my games and she always reminds me of the love my grandfather had for me," she continued. "My grandparents and family are very important to me, and are a key factor to what motivates me."
Golden bears' golden girl looks to NWSL next
Now that her time with Cal's Women's Soccer Team is over, Ship looks forward to the next stage of her life. She will graduate this month and enter the NWSL draft in January in hopes of being picked by one of the ten teams. If the forward isn't drafted, she won't be deterred. Instead, she will go to one of the open-tryouts in order to continue her soccer career at the next level.
"Although I am sad my collegiate career as a Golden Bear is over, I am very excited for what my future holds," she expressed on her plans.
Ship will hopefully find out her professional fate at the 2017 NWSL College Draft on January 12. More information on the draft can be found here.