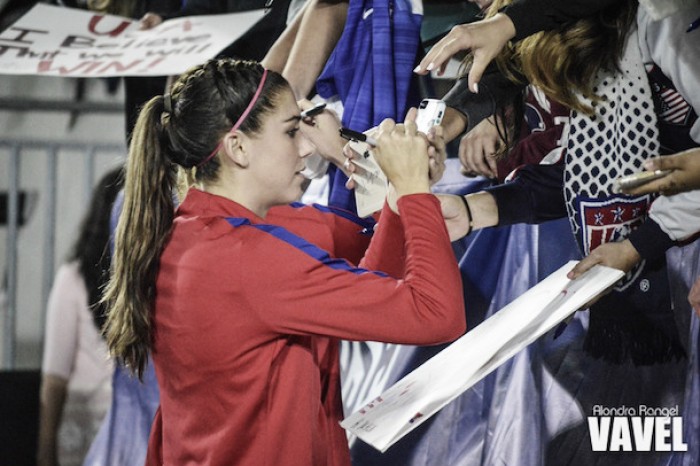 It was announced via the Player's Tribune that the Orlando Pride and USWNT's Alex Morgan would be opening 2017 in France with the club Olympique Lyonnais, whose owner has been noticeably pursuing Morgan for months.
Morgan to miss the first couple of months with Orlando
This move means that the Pride will begin their 2017 season without the star, who plans to return to Orlando when Lyon's season ends in June. In the meantime, Orlando is set to open a brand new stadium and hopefully find more stability in their back line with the addition of USWNT defender Ali Krieger.
The Pride are understandably disappointed to be starting their sophomore season without the world class striker, club president Phil Rawlins commenting in the official club statement, "We are obviously disappointed that Alex will miss the beginning of the Pride season but understand her wishes to play in Europe and we look forward to her rejoining her teammates after Lyon's season."
Morgan has made it clear that she enjoys playing in Orlando and will stay committed to the Pride and The USWNT, telling The Players' Tribune, "It's so wonderful playing in a town that you feel connected to, and for a club that really invests in its women's side. I couldn't ask for anything more, and I'm committed to Orlando. Just as I'm committed 100% to the National Team. Those things won't change, but right now I need to follow my heart."
This news comes less than a year after Morgan upended the entire NWSL offseason by spurring what is now widely known as "The Morgan Trade": a series of Trades that saw Meghan Klingenberg traded from team to team as Orlando attempted to acquire the Cal Berkeley graduate from the Portland Thorns. This year she is sending Orlando into a panic, but this time they'll be attempting to find someone to take her place.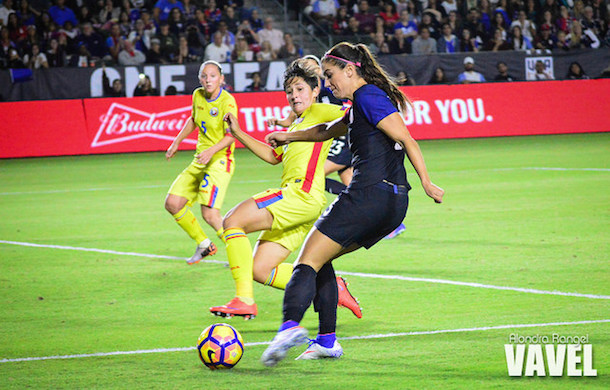 Will this mean more USWNT players overseas?
Sports Illustrated's Grant Wahl pointed out via Twitter this morning that all of the USWNT players' NWSL contracts end on December 31st, leaving plenty of time in the offseason for those players to take advantage of opportunities overseas. Washington Spirit's Crystal Dunn has been rumored to be looking overseas as well, and she is likely not the only one.
For a lot of players who are in their prime right now and in between major international tournament cycles, this would be the perfect time to take advantage of the raised level of play in Europe. The threat of leaving the NWSL could also be used as leverage when negotiating the team's new CBA in the new year, which will be a very crucial piece of the team's fight for equal pay. Alex Morgan's departure is just the beginning of a new era of American soccer, one with both increased compensation and quality of play.