The results are in and the Orlando Pride takes home two of the five CONCACAF.com Awards 2016. CONCACAF.com had five female soccer player awards which include - Female Best XI- Forward, Female Best XI - Midfielder, Female Best XI - Defender, Female Goalkeeper of the Year, and Female Player of the Year. Ashlyn Harris, the goalkeeper for the Pride, received the award for Female Goalkeeper of the Year. Ali Krieger, a former defender for Washington Spirit now playing for the Pride, won the award for Female Best XI - Defender. Christen Press, Chicago Red Stars forward, received Female Best XI - Forward. Tobin Heath, a midfielder for Portland Thorns FC, received two awards, Female Best XI - Midfielder and Female Player of the Year. All voting was done by fans at CONCACAF.com in a knockout round style of voting.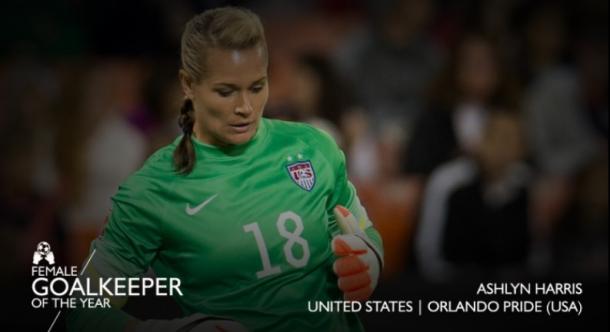 Ashlyn Harris
Harris is a well-known goalkeeper that has been with the Pride since their first season with NWSL in 2016. She is known to the Pride fans at "The Wall" for her magnificent saves throughout the season. She is also a keeper for the United State Women's National Team (USWNT). Harris had 64 saves and helped lead the Pride to four clean sheets. In the three games, she played with the USWNT, Harris helped win all three games and had one clean sheet.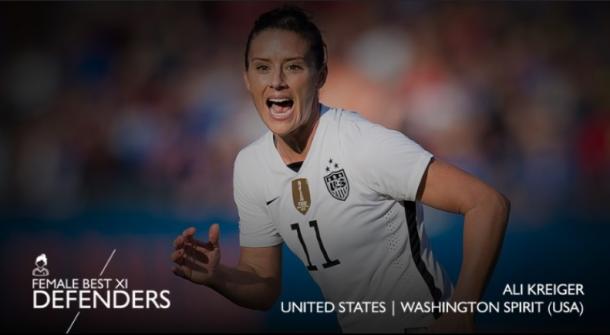 Ali Krieger
Krieger is a former Washington Spirit defender. Krieger has played for the Spirit for three years and was team captain. Krieger has been traded to the Pride for the 2017 season. Krieger is also a leading defender for the USWNT. She has 15 World Cup and Olympic caps with a record of 11 wins, two draws, and two losses. Pride fans have welcomed Krieger to their club with open arms and have high expectations for the newly formed backline.