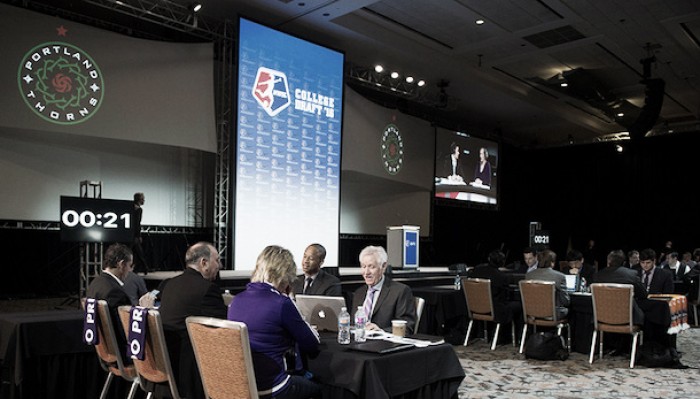 The offseason is progressing faster than expected, which means that the 2017 NWSL College Draft is coming up right around the corner. With an exceptionally strong class of 2017 graduating this year, the innumerable amount of talented players is enough to give anyone whiplash just trying to keep up. Here is a short list of some to keep an eye out for:
Jane Campbell - Stanford, Goalkeeper
It comes as no surprise to many that Stanford goalkeeper Jane Campbell is expected to go early in the draft. A mainstay in USWNT youth camps since 2008, she got called up to the senior team for the first time in 2013 by then USWNT coach (and current Orlando Pride coach) Tom Sermanni and became the youngest goalkeeper to train with the full team at age 17. Her accolades include NSCAA All-Pacific Region three times, NSCAA All-America, and All-Pac 12 three times. Competing in 84 of a possible 91 games while at Stanford, and holding 0.76 goals against average during her senior season, Campbell has been one of Stanford's best, and NWSL coaches have noticed.
Rose Lavelle - University of Wisconsin, Madison - Midfielder
Midfielder Rose Lavelle, a senior at the University of Wisconsin - Madison, is another young player who made waves first with the national program, and now likely will in the NWSL. Previously a member of the U-18 and U-23 national teams, she was called up to the senior team first in December of 2015 and continued to be called up into 2016. In addition to being a semifinalist for the Mac Hermann trophy in 2015, and being named to the watch list in 2016, Lavelle has been ranked among the top college soccer players in the country by TopDrawerSoccer and named to the NSCAA All-America lists two years in a row. She led her team in goals, shots, and shots on goal her senior season, and has been a huge asset to Wisconsin's program for her four years.
Kayla Mills - University of Southern California - Defender
Kayla Mills, who is graduating from 2016 NCAA champion school USC, is the perfect defender to add stability to any fragile back line in the NWSL. Like Lavelle, she was named to the Mac Hermann trophy watch list after her senior season, and currently plays with the United States U-23 team as part of their youth system. She's been named to All-Pac-12 first team, and been named the conference's Player of the Year, so despite not being called to the senior national team, she hasn't been flying under the radar. Mills has been a key part of USC since arriving on campus in 2013 when she appeared in all 20 games and started in 19, so it's likely that she will make a similar impact during her rookie season in the NWSL.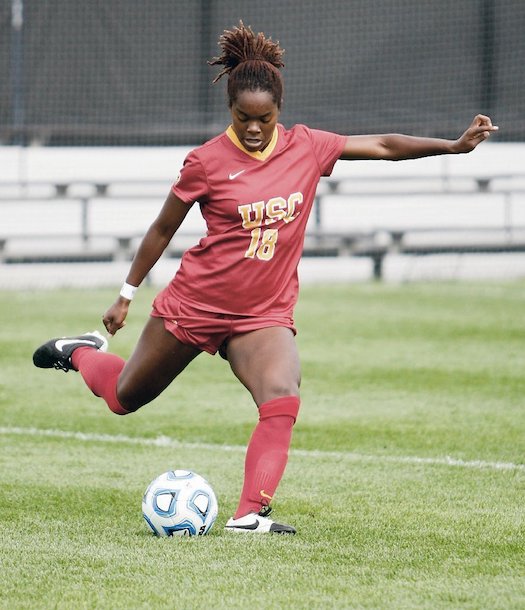 Christina Gibbons - Duke - Defender/Midfielder
Christina Gibbons, a midfielder and defender coming from Duke has had an illustrious career with the Blue Devils. Serving as a captain for her junior and senior seasons, she helped lead the team to a spot in the 2015 Final Four after playing 2,280 minutes, the highest on the team, and logging 14 shutouts. She was a huge part of Duke's defense during her time there, starting all 24 games the team played her freshman season and going on to lead the team in assists her senior season. After playing 7,794 minutes over her four years, the second-most in team history by a field player, she is ready to move on to the NWSL, where multiple teams are in need of dedicated defenders.

Draft Info
The draft will take place in Los Angeles, California on Thursday, January 12 at 3 pm EST and will be open to the public. The event will also be live-streamed.