 U.S. Soccer is set to host the second annual She Believes Cup this year. The tournament consists of four of the top five teams in the world with Germany, France, England and the hosts, the U.S. Women's National Team. These four teams will meet in three doubleheaders taking place between March 1-7 on the northeast of the United States.
She Believes Cup a success in first go around
The She Believes Cup was created by our own USWNT players, who hoped to use #SheBelieves as a movement to inspire girls to accomplish their goals - whatever they may be. During the USWNT's Victory Tour in 2015 after winning the Women's World Cup, players met with several women across the country to share their stories of being leaders and role-models.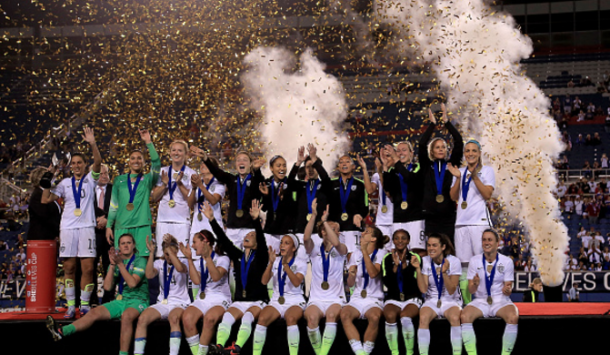 In their inaugural tournament in March of 2016, the hosts came out on top to hoist the trophy at the end of the tournament. Although they did end up on top, the top tier teams did present challenges for the USWNT. They defeated both France and England 1-0, and came out victorious over Germany in a thrilling 2-1 match in the de facto championship match. Following the USWNT, Germany came in second, England came in third and France finished in fourth.
Tournament Schedule
The tournament this year will follow the same format as the previous She Believes Cup. Each team will play three double headers over the course of a week. The winner will be based on total amount of points they earn from each game (three points for a win, one for a draw and none for a loss). If teams are tied, they will look to goal differential.
All of the USWNT's matches will be aired on TV through Fox Sports 1 and FOX. The schedule is found below.