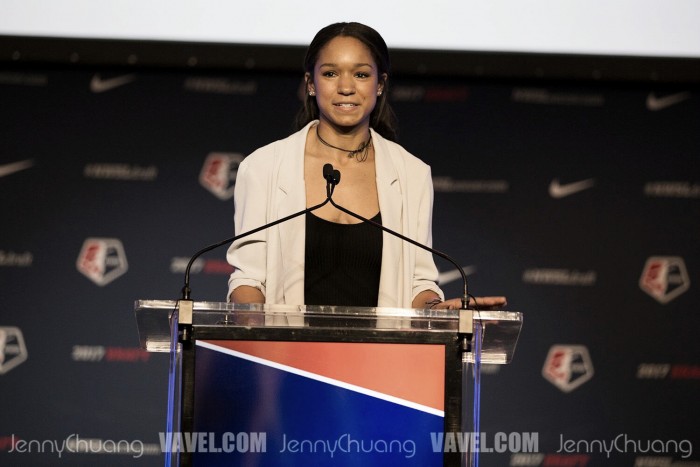 North Carolina Courage is the new team on the block. Formerly known as Western New York Flash, the Courage look to continue with the momentum for last season. As the Flash, they snuck into the playoffs by finishing the 2016 NWSL season in fourth place. During the playoffs, they upset the NWSL Shield winning Portland Thorns and then won the NWSL Final in a penalty kick shootout. Just a few months after raising the NWSL Championship trophy, the announcement was made regarding the selling and relocation to North Carolina. They have now been rebranded as North Carolina Courage.
2017 NWSL College Draft
Even though the Courage is the new kid on the block per say, being the relocated Flash gave them a big advantage in the 2017 NWSL College Draft. They received two picks in round one, second and seventh overall, one in the second round, 20th overall. With it still unclear whether Paul Riley will become the head coach, he was still involved, helping Charlie Naimo, Aaran Lines and North Carolina Football Club President and General Manager Curt Johnson form and evolve the Flash into the Courage. Riley was the head coach of the Flash and is a shortlist nominee for the position at the Courage camp.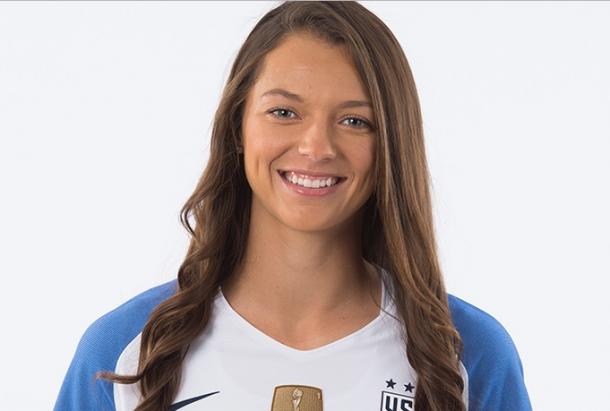 Ashley Hatch
The first pick for the Courage was Ashley Hatch. Hatch is a forward from Brigham Young University (BYU). She is known as a powerhouse out front with multiple hat tricks this year one against defending champions Pennsylvania State University and another against San Fransisco. Hatch has also played on the United States Women's National Team (USWNT) this year with one cap under her belt.
Darian Jenkins
The second pick for the Courage was Darian Jenkins. Jenkins is a forward/midfielder from the University of California, Los Angeles (UCLA). She was UCLA's top scorer before a serious injury ending her season. Even with an injury looming, the Courage still used their number seven overall pick to swoop her up.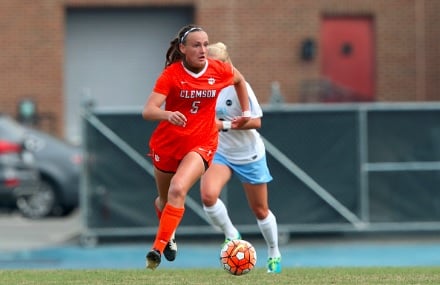 Claire Wagner
The third pick for the Courage was Clarie Wagner. Wagner is a center back from Clemson University. Wagner is a fast defender even scoring a few goals her last season. She was team co-captain in 2015 for Clemson. She was also a member of the USWNT U17 team.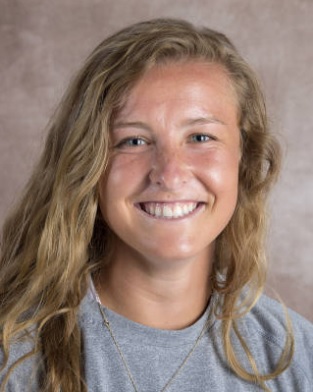 Jaycie Johnson
The fourth and final pick from the Courage was Jaycie Johnson. Johnson is a forward and midfielder from the Univerity of Nebraska. She was a leading goal scorer for Nebraska with 11 goals for her final season. Johnson was also a member of the USNWT U23 squad.