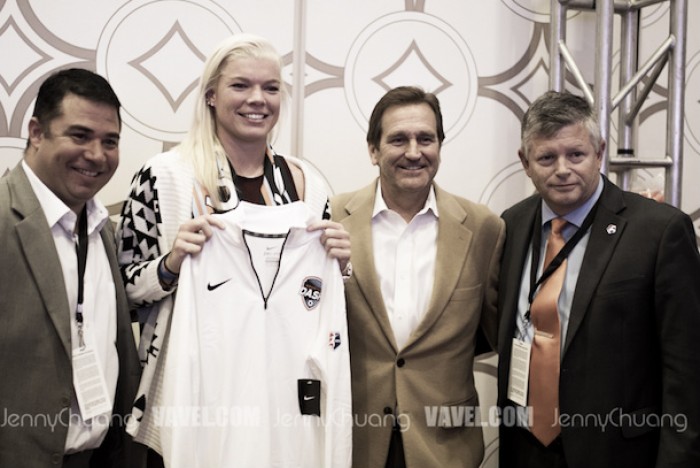 It was an eventful night in Los Angeles for the Houston Dash, who have chosen three college players to join them for the 2017 season. Jane Campbell, Nichelle Prince, and Erin Smith have each had successful college careers in their own right, and have a good shot at being contributing members of the Texas team come the spring.
Jane Campbell - Stanford
Jane Campbell, a goalkeeper coming out of superpower Stanford, has already made a name for herself with the U.S. National program, joining the team at camp for the second time in 2016, and being called up to the January camp currently happening in Carson, California. Campbell's notable career with Stanford was hallmarked by 35 shutouts (tied for most in program history) and 210 saves in 7431 minutes played for the university. Campbell told VAVEL USA that she's very excited to be playing in the NWSL noting that she's "so excited to get the career rolling and get to Houston."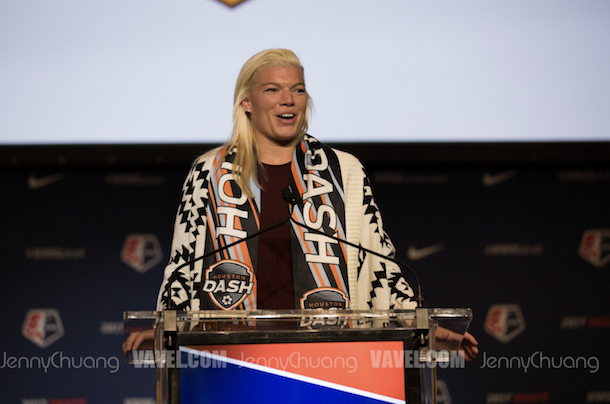 Nichelle Prince - Ohio State
Nichelle Prince, a former forward for the Ohio State Buckeyes, is another wise pick for the Dash. Prince has extensive experience with Canadian youth national teams and helped the U-17 national team to the final of the CONCACAF tournament. She received her first CAP with the senior team in 2013 and went on to be a part of the Olympic Team that won a bronze medal at the Rio 2016 Games. At Ohio State, she scored 27 goals and had 20 assists after playing 72 games in Columbus. Houston head coach Randy Waldrum said about the new draftee, "She's a young player with an Olympic bronze medal and a full-time national team player that brings something a little different to what we have up front."
Erin Smith - Rutgers
Erin Smith, a New Jersey native and former captain of her team at Rutgers University, will add some depth to Houston's backline. Named to the first team All-Big Ten her senior year, she also started all of the team's 23 matches, leading her to finish her career after starting in 73 consecutive matches. Smith played a total of 2,174 minutes for the Scarlet Nights. Waldrum is glad to have her as well, saying "We also needed some depth in the back so Erin Smith was a player that I had my eye on, really from the beginning of the draft."
After finishing the season in eighth place in 2016, many eyes will be on these draftees to see how they'll help the Dash improve in 2017.