The Seattle Reign, and in particular their head coach Laura Harvey, are known for making significant off-season signings and today, the Pacific North-West club announced their latest addition to their roster with the arrival of New Zealand defender Rebekah Stott.
This news comes a day after Kendall Fletcher announced her retirement from professional soccer so Stott immediately fills a need for the Reign who also drafted Stanford defender Maddie Bauer to bolster their defensive options.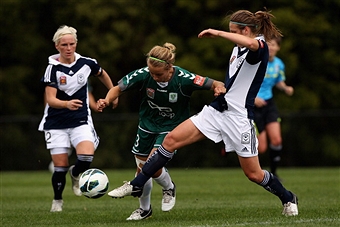 Well-traveled player in Stott
Stott has played abroad for most of her professional career and at 23 years old, has gained a lot of experience since her days as a rookie at Brisbane Roar. She did not feature for the Roar and in 2011, moved across the country to play for the Melbourne Victory. There Stott played 25 games for the team and picked up 1 goal before moving to Europe at the end of the 2013 Westfield W-League season. At SC Sand in the second division of the Frauen Bundesliga, Stott racked 44 appearances and eleven goals and helped the team gain promotion to the division and reach the knock-out stages of the DFB Pokal until she finally left the team in 2015 to return to Melbourne. As of today, stout is currently playing with fellow Reign players Lauren Barnes, Beverly Yanez and Jess Fishlock for Melbourne City and will be joining up with her teammates at the start of the 2017 National Women's Soccer League season.
Stott is also part of the New Zealand international setup even though she featured for Australia in her youth international days. The defender made her debut in 2012 and has since been capped 42 times for New Zealand, and picked up three goals for herself.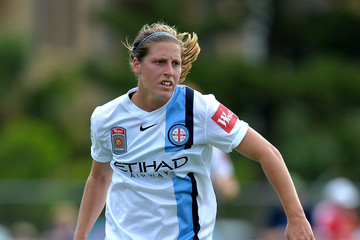 Both parties excited with the opportunity
The Reign posted their reaction at the news of the signing on their website where Harvey noted that Stott's ability to play in multiple positions is "something that was needed across the backline." Harvey also noted that Stott's current partnership with Barnes would help her "fit in real quick" once she joins up with the rest of the team in March and that after speaking to her, Stott sounded like a "fantastic character " that would fit in well with the roster in Seattle.
The website also recorded Stott's reaction to the news and the 'Kiwi' stated that she was "excited to join the Seattle Reign for the 2017 season" as she had heard good things about the club as a whole and that she could not wait to get started.
Stott seems like a great addition to the Seattle roster as they look to return to their difficult to beat ways in 2017 and if her partnership with Barnes in Australia continues to gel, she will have very problems once she moves to Seattle.
Quotes via TheBold.net