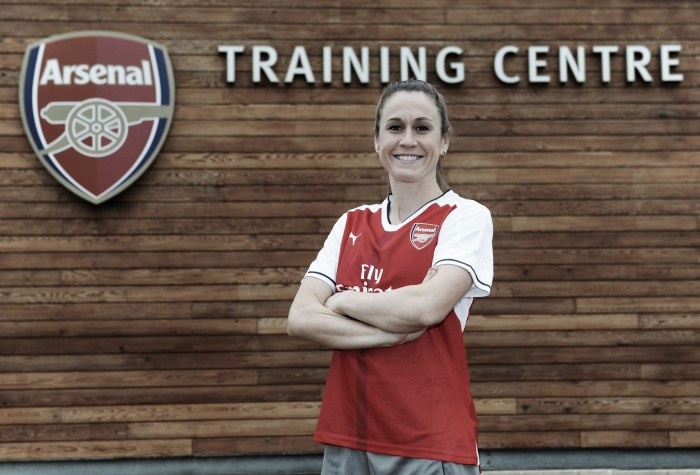 This morning, FC Kansas City officially announced that midfielder Heather O'Reilly has signed with Arsenal Ladies in the Football Association Women's Super League in the United Kingdom. She will begin playing with her new club immediately.
A golden opportunity
It was an offer the former U.S. Women's National Team member could not pass up. In the official press release she stated, "I have always dreamed of playing in Europe, and Arsenal is a club that has a tradition of excellence that I think is really special. I am looking to help the Arsenal Ladies achieve their ambitions, while having a global experience in London, which I think will serve me in my career and life."
O'Reilly was able to train with the club last year, and she truly enjoyed it. She shared in Arsenal's press release, "I was very impressed with the club. The facilities are world class and they have a tradition of excellence at the club that I wanted to be a part of, I'm very happy to be here."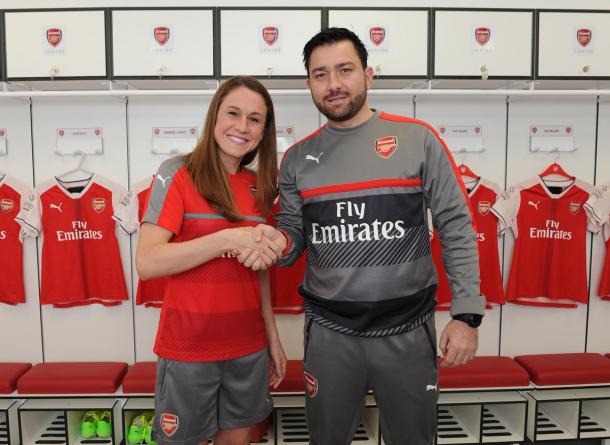 Arsenal Ladies excited to have her
The midfielder has become one of the most respected players in the international game. Arsenal Ladies manager Pedro Martinez Losa is extremely excited for O'Reilly's career as a gunner:
"She is a world class player and one of the most respected players in the US. Her determination and character will make a big difference for this club. She will bring here a legacy of values, hard work and professionalism which will also help our young players to develop. It is a privilege for us to be able to bring her to Arsenal Ladies."
Blues will miss attacking threat
Since joining NWSL side FC Kansas City in 2015, O'Reilly has been an incredibly valuable player. She played a big role in helping Kansas City win their second championship in 2015. Since joining the Blues she has scored three goals and tallied five assists in 25 games with the club.
"HAO is one of the most incredible players that I've been around," FC Kansas City head coach Vlatko Andononvski said. "Losing her at the beginning of the season won't be easy, but I think at this point in her career it is the best thing for her."
"I have a lot of respect for FC Kansas City, the staff, the players, and the fans. I also think the NWSL is an incredibly strong, competitive and quality league," O'Reilly expressed. "For now, I want to commit myself fully to this new environment. I will have conversations about my potential future in the NWSL when those conversations need to happen. Good luck to FCKC as they begin their campaign to win another championship."