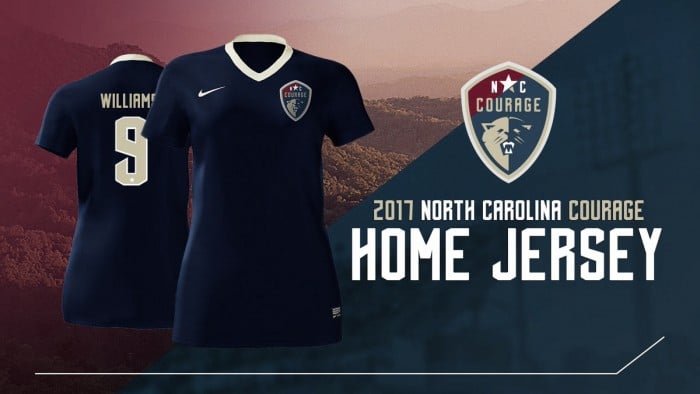 The North Carolina Courage followed up their home jersey announcement on Thursday with the Friday release of their new away kit. Both jerseys are now available for purchase along with other club merchandise through the Courage's website.
The NWSL's newest franchise is the first to release it's 2017 jersey design. The Courage were formerly known as the Western New York Flash prior to their sale and relocation to Cary, North Carolina in January.
Home Kit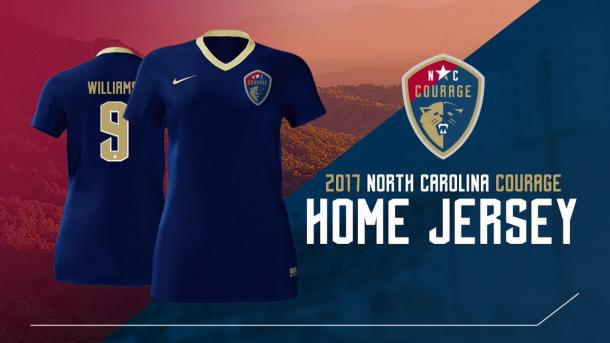 The home jersey is dark blue with gold trim at the collar. Color-wise the design is in the "florals for spring? Groundbreaking" range as the NWSL already has five blue-kitted teams, but the gold is a nice touch and the whole design is clean and sharp.
Away Kit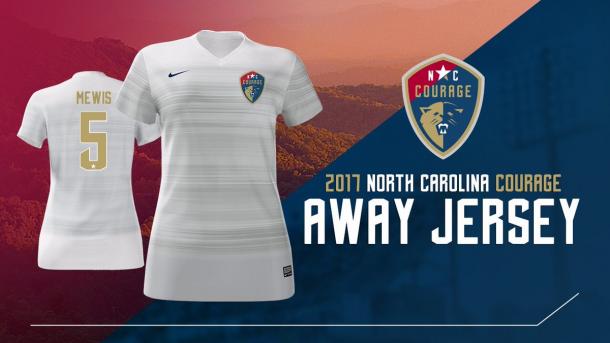 The away jersey is white with subtle gold horizontal stripes. It's a sleek look, but the final verdict may be how well the hatchings show up on NWSLs. Both jerseys feature the Courage's official crest on the chest and gold numbers on the back.
Crest and history of soccer in North Carolina
The crest on the kits is a nod to the history of women's professional soccer in the state of North Carolina. The colors mirror the men's side, North Carolina FC, which unites the two under the North Carolina Football Club umbrella but will also allow both clubs to maintain their own identity.
North Carolina has produced numerous legends in the soccer world. Most notable Mia Hamm, Kristine Lilly, Heather O'Reilly and Carla Overbeck to name a few. The state has also been a dominant force at the collegiate level. In 2016 alone, the state had four teams participate in the 2016 Women's College Cup (UNC-Charlotte, NC State, Duke and UNC-Chapel Hill).