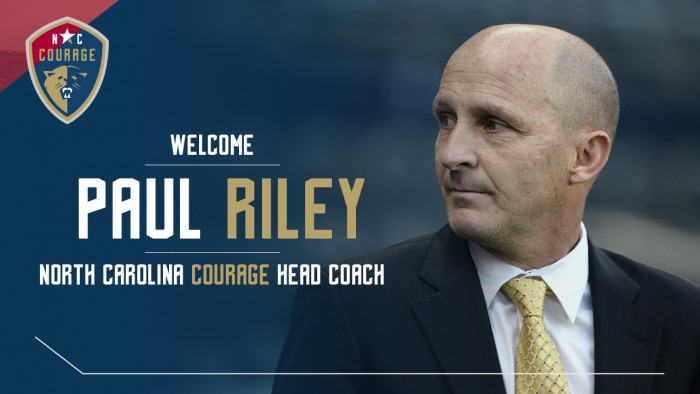 The North Carolina Courage announced Paul Riley as their head coach ahead of the 2017 NWSL season. Riley had previously coached the Courage when they were under different ownership as the Western New York Flash, guiding them to an NWSL championship in 2016. The club was relocated to Cary, N.C. in January 2017.
Courage President and GM Curt Johnson happy to have Riley
"We're thrilled to have the opportunity to work with Paul," said NC Courage President and General Manager Curt Johnson. "The success that he's had throughout his career speaks for itself, in particular, winning the championship last year. He likes great attacking soccer, and that's something that we are excited to bring to the Triangle."
The Courage will be the third NWSL franchise to be coached by Paul Riley. In addition to leading the Flash for one season, he coached the Portland Thorns for two seasons. He took the Thorns to the playoffs in 2014 where they lost in the semifinal, and coached them in 2015 when they missed out on the playoffs and Riley was subsequently released from the team.
Prior to the NWSL, Paul Riley was the head coach of the Philadelphia Independence in the WPS for two years, earning back to back championship appearances and a 26-13-3 record as well as two straight Coach of the Year honors in 2010 and 2011.
Riley's addition led to dramatic changes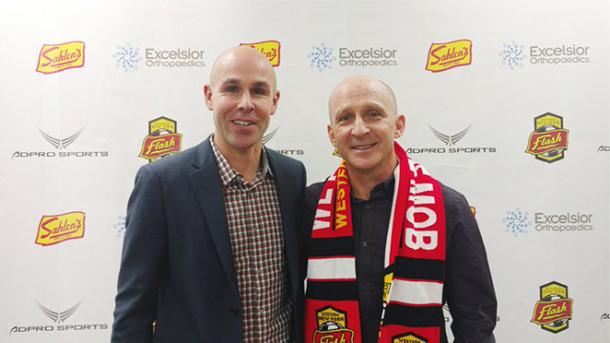 Riley assumed control of the Flash late in the 2016 pre-season. He was responsible for a dramatic change in philosophy including improving transportation and facility standards for the team's home in Rochester. The Flash were a transformed team last year, going from a (6-9-5) record in 2015 to a (9-6-5) record and an NWSL Championship in 2016.
"We hope to give the fan base an exciting, hungry team and a style of play they will enjoy and embrace. Team and staff are looking forward to meeting and developing a fan base to compete with the best in the sport," Riley said.
Riley and the Courage will begin NWSL regular season play in April 2017 at WakeMed Soccer Park in Cary, NC.