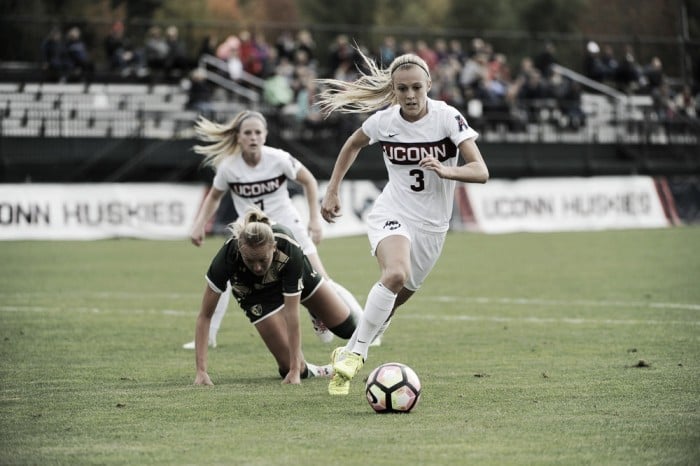 There has been speculation going on around the media lately that Orlando Pride rookie Rachel Hill will not officially join the club until May. The current University of Connecticut senior plans to finish her studies before focusing on her professional career, according to Woso Weekly editor Michelle Stile.
Hill not the first player to put studies first
Although it isn't the norm, Hill isn't the first player to wait until after finishing her studies to join the National Women's Soccer League. Two notable names from last year's 2016 NWSL College Draft did the same. FC Kansas City's Katie Bowen finished her studies at the University of North Carolina before joining the club and Sky Blue FC's Leah Galton did the same with her studies at Hofstra University.
It is possible that Hill may join the Pride for a week or two during preseason, but it looks like she will not officially be part of the squad until after graduation. This will cause the forward to miss roughly around the first four to five games of the season.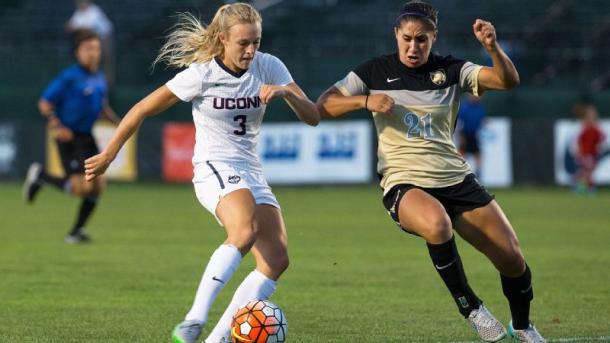 Plenty of off season action for the UConn product
Before even doing so much as stepping foot on the field for training with a team, the UConn product has already had an incredibly busy start to 2017. She was originally selected no. 14 overall in the second round of the 2017 NWSL College Draft by the Portland Thorns. Less than a week later, her rights were traded to the Orlando Pride in exchange for first and fourth round in the 2018 NWSL College Draft.
"Rachel was a player we scouted heavily and rated very highly going into draft day," Pride head coach Tom Sermanni said in the press release. "While we weren't able to trade up to draft her, we're happy we were able to make this deal work to bring another goal-scoring option to the roster."