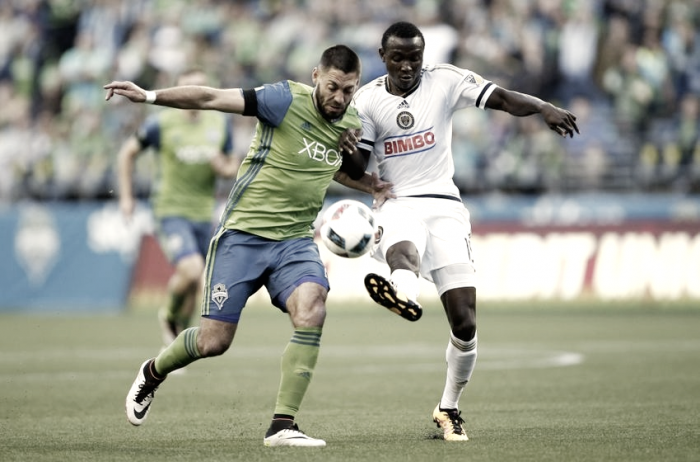 When their 2017 Major League Soccer season begins on March 5th at the Vancouver Whitecaps, the Philadelphia Union will be missing one of the league's most promising young players. Following successful shoulder surgery on Thursday, Union center back Joshua Yaro will need a further 3-4 months of rehab work for the injury sustained while in preseason training in Clearwater, Florida.
The no.2 overall pick in the 2016 MLS SuperDraft was expected to be in manager Jim Curtin's first-choice XI at the start of this season, but becoming an everyday starter will have to wait until at least early summer for the former Georgetown Hoyas star.
Curtin disappointed but hopeful
Curtin was saddened to lose Yaro, but struck an optimistic tone in a statement which released by the club following the surgery's completion.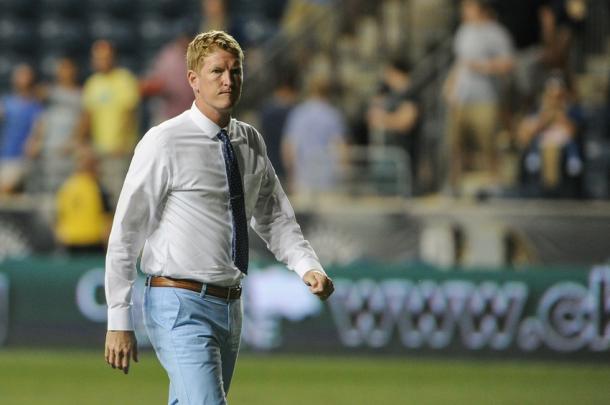 "Josh came into preseason very fit and sharp. This setback is tough, but the right thing to do was to be proactive and surgery to repair the shoulder is what's best for Josh long term," he said. "We know he will come back stronger than ever. We have a very deep roster that we believe in, and we know the next man will step up in Josh's absence."
Where do the Union turn now?
With Yaro sidelined for a sizable portion of the season, eyes in Chester, PA now turn to former USMNT International Oguchi Onyewu. Onyewu was recently added to the roster, and boasts a wealth of international experience which few in MLS can match.
The 34-year-old wasn't expected to be a day-in, day-out starter, but may now be thrust into the role, at least for the first period of the season. Having appeared 69 times for the United States and in several of Europe's major leagues, he should act as a steadying presence along the Union backline.
With nearly a month until MLS play begins, expect Curtin to have decided the best way to handle Yaro's absence by the time games roll around.