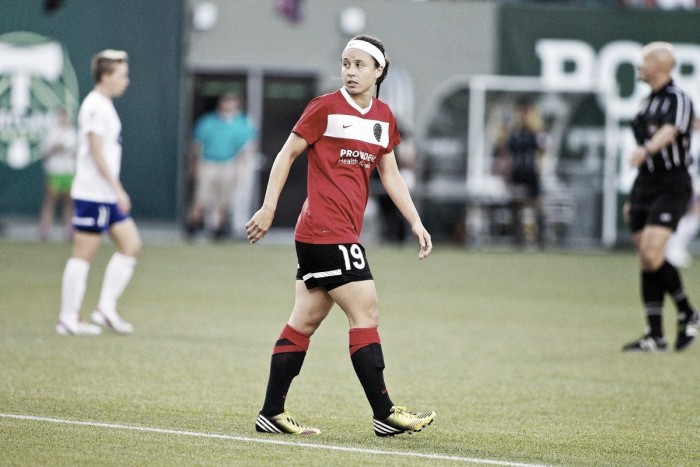 Today the Boston Breakers have announced the most recent signing of midfielder Tiffany Weimer ahead of the 2017 NWSL season. She is waiting for her International Transfer Certificate (ITC). The terms of the signing have not been disclosed due to team and league policy.
Weimer no stranger to NWSL
The 33-year-old has been in and out of the NWSL - and even abroad - since its conception, and even part of the WPS before that. She was a third round draft pick for the WPS' FC Gold Pride in 2009, where she spent a season before being waived and then signing with the Boston Breakers in 2010 before mutually terminating her contract to go abroad.
Weimer returned to the states when the brand new NWSL started in 2013, spending the first season playing for the eventual inaugural champions the Portland Thorns. She was then traded to the Washington Spirit in 2014, but unfortunately tore her ACL during preseason.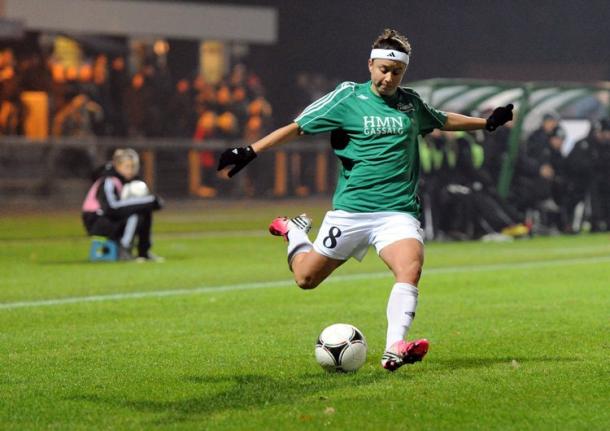 Though she was still rostered with the Spirit, Weimer sat out due to complications to her ACL injury. After parting ways with the Washington Spirit, the Penn State product found herself training with FC Kansas City and made four appearances for the team in 2016.
Experiences abroad
Aside from playing in the states, Weimer has spent a lot of time overseas. She played for AIK in Sweden's Allsvenskan in 2010. From 2011 to 2012, she played for Canada's Vancouver Whitecaps before returning to play in the NWSL. Most recently, the midfielder returned to Sweden to play for Kvarnsvedens IK.
"I've had some great conversations with Tiffany, and she's hungry to come back to Boston and the NWSL," head coach Matt Beard said in the official press release. "She's gone away and had a great season in Sweden, and she will be another great addition to our team. She is a technically gifted player with a good soccer brain, and I'm looking forward to bringing Tiffany back to the Boston Breakers."