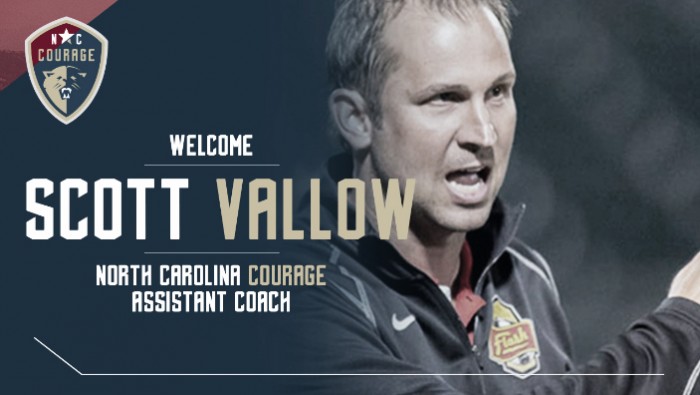 The North Carolina Courage announced Scott Vallow as assistant coach for the 2017 season. Vallow also served as assistant coach for the team in 2016, when they were under different ownership and known as the Western New York Flash.
"I'm very thankful to the organization for the opportunity, and I'm really excited to be a part of such an awesome team that is coming from Western New York," Vallow said in a press release from the Courage. "The roster is filled with great soccer players and great people, and we picked up some great additions. I'm really excited to get there and get started."
Courage Coaching staff carries over from 2016
Vallow briefly served as acting head coach for the Flash in 2016 when Paul Riley was dismissed in the semifinal against the Portland Thorns, a suspension that continued through the final against the Washington Spirit. The WNY Flash came out on top in penalty kicks, with Vallow coaching from the sidelines.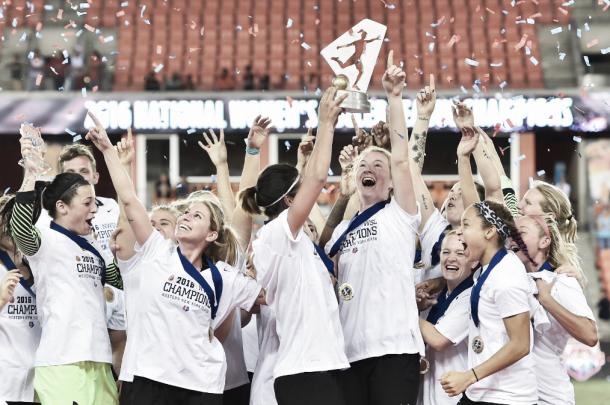 Paul Riley, who recently confirmed he would be returning as the head coach of the Courage, spoke highly of his assistant. "Scott has been a tremendous asset to the club and to bring him to North Carolina provides the team with a consistency of technical staff and a right hand man who is soccer savvy, knowledgeable, well loved and a superb human," Riley said in the NC Courage press release. "He is a workaholic, and our relationship is built on camaraderie, humor and ability to motivate our team day in day out. Fantastic to have him with the Courage, and I look forward to once again working with a great football professional."
Experience across the NWSL
Vallow had previously coached the Flash from 2011-2013 following his retirement from his playing career with the Rochester Rhinos in the USL. He coached his former team for one year in 2014 before signing on as an assistant coach to the Portland Thorns in 2015.
In the press release accompanying the announcement, Vallow expressed excitement at the opportunities the move to North Carolina provides his club.
"One of the main reasons I'm so excited is because of the facilities," Vallow said. "They are top-notch. The fan base was pretty crazy when I played there, so I'm excited to be a part of women's soccer coming back to the Triangle. I'm looking forward to putting a great product on the field that the fans can be proud of."