With the 2017 NWSL season upon us, teams are still trying to get their rosters set and ready. The Orlando Pride have acquired a few new faces, including international players. The big problem was there were more international players than spots. It seems anything can be traded and in a press release, the Pride has announced they have traded their natural second-round pick in the 2018 NWSL College Draft for an international roster spot from the Chicago Red Stars.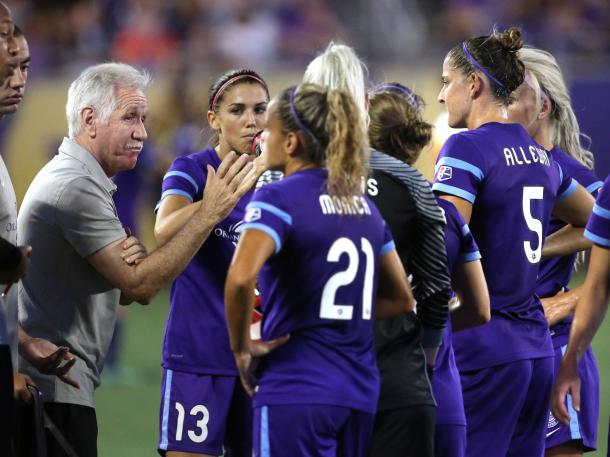 Pride Internationals
With the newly acquired international roster spot, the Pride is able to have five international players on the roster. As of now the international spots are occupied by Laura Alleway, a defender from Australia, Monica Hickmann Alves, a defender from Brazil that goes by only Monica, Steph Catley, a defender from Australia, Lisa De Vanna, a forward from Australia, and recently acquired Alanna Kennedy, a defender from Australia that was traded from North Carolina Courage for midfielder Sam Witteman.
With all the trading the Pride has done during the offseason, they have now traded away every natural pick for the 2018 NWSL College Draft. This is nothing new with a team that is only in its second year in the league. The Pride used their natural first-round pick and their natural fourth-round pick for the 2018 NWSL College Draft to acquire forward Rachel Hill from the Portland Thorns. Hill was the number 14 pick overall in the 2017 NWSL College Draft. They also used their natural third pick in the 2018 NWSL College Draft to acquire Chioma Ubogagu, a forward from the Houston Dash.
As head coach, Tom Sermanni works towards making his team a contender for the 2017 NWSL championship, he has been pulling out all the stops to get talented and seasoned players on the squad. Time will only tell if all the newly selected players, international and domestic, will help in that ultimate goal of lifting the championship trophy in the air at the end of the season.