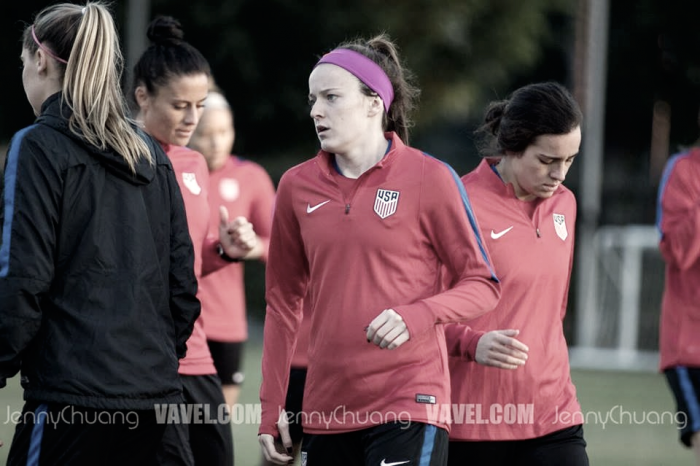 Not many people can say that their first cap with the senior National Team came as a start, as opposed to coming off the bench to get only about 10 to 15 minutes of playing time. Rose Lavelle is one of the rare occurrences where she started and played the full 90 minutes in her first cap. The first overall pick in the 2017 NWSL College Draft really proved herself Saturday night in the second game of the SheBelieves Cup in the U.S. Women's National Team (USWNT) loss to England. After seeing the game firsthand, I can attest to Rose Lavelle's well-deserved spot on the USWNT.
First Cap review
The 21-year-old did not look like a rookie on the field at Red Bulls Arena in Harrison, New Jersey. From warm-ups to the final whistle Lavelle was calm, cool, and collected. Lavelle did a fantastic job playing on the wing, even when her natural position is central attacking midfield. Her efforts did not go unnoticed as she was named Woman of the Match. Perhaps the most impressive piece of footwork on Saturday was when Lavelle was trapped by England's Jordan Nobbs and Lucy Bronze but she nutmegged her way out of it. She also had one of the few shots on goal for the USWNT, which turned out to be the best chance for a goal of the night, but Chamberlain's quick reflexes denied her.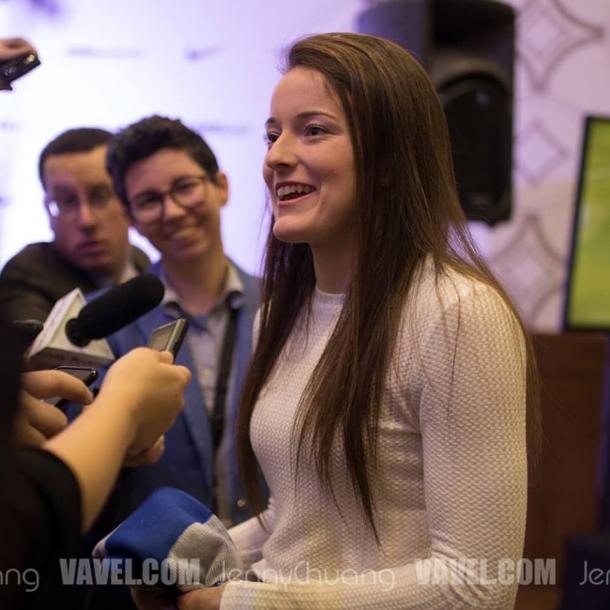 Future Tobin Heath
Lavelle was calm on the ball and did not rush to give the ball away, rather she kept possession and completed most of her passes. Lavelle had a lot of creativity and technicality when on the ball getting out of tight spaces, reminding me very much of Tobin Heath.
Heath even commented on Lavelle's performance after Saturday night's game: "The thing that really stood out to me was just her being brave. I feel like she came out and she just, she looked comfortable out there, which is a really good sign for somebody in their first cap."
Look forward to seeing the two most creative players for the USWNT, Lavelle, and Heath, playing together making defenders look silly.
Jill Ellis impressed with Lavelle
Head coach, Jill Ellis, was just as impressed with Lavelle as spectators were. Ellis said postgame, "That is a phenomenal answer I got tonight: Rose Lavelle. She was fantastic." Ellis went on to say, "I thought she did great. It's her first cap, and five minutes of nerves and she settled into that game and she was one of the best players on the park. So, that was fantastic."
Maybe people just did not sense it like Ellis did, but there was no indication that Lavelle was nervous in her first five minutes on the pitch. She must have been nervous playing her first cap in front of 26,500 people, but her soccer playing did not show it.
Future of the no. 10 spot
For Lavelle, it is no longer a statement of "she has potential", last night she proved that she can face a top 5 team and make a commanding impact. There are major possibilities in her playing interchangeably with Carli Lloyd in the no. 10 spot as Lloyd's career is nearing its end. If Lloyd retires after the next World Cup and Olympic cycle, this writer does not think anyone would protest if Lavelle took over the no. 10 spot.