The Orlando Pride have been making fans crazy with all the trades and moves. As the season draws closer, fans wait in anticipation to see if their favorite player will be re-signed or released. There has been good news for the Steph Catley and Jamia Fields fans as the Pride management has announced their re-signing. The Pride also announced they have waived Lisa De Vanna.
Catley is returning for the Pride's second season in the NWSL. She is also a defender for the Austrailian Women's National Team, the Matildas, and helped the team work towards a win in the 2017 Algarve Cup. Catley is a force to be reckoned with scoring the Pride's first ever goal off a set piece. She also played 11 games for the Pride, playing all 90 minutes of those games and chalking up an assist before an injury sustained during the 2016 Summer Olympics. The fracture in her left foot and a strained right hamstring caused her to miss the remaining of the 2016 NWSL season. During the offseason, Catley trained hard regaining strength back in her foot and hamstring allowing her to be selected for the Matildas to aggressively pursue the 2017 Algarve Cup.
The move to re-sign Catley comes with relief knowing the back line of the Pride has strengthened again as she will line up with recently signed USWNT defender Ali Krieger and fellow Matilda defender Laura Alleway. Many feel the long wait to re-sign Catley was due to her obligations with the Matildas causing the inability to sit down with the Pride management to finalize the deal. As with any contract, the details will not be released due to rules in place from the NWSL.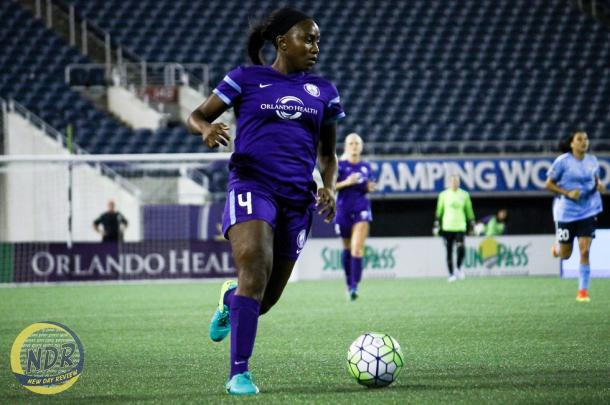 Fields also played with the Pride for the 2016 NWSL season. She was a great pairing with Jasmyne Spencer up top causing major issues for the opponents back line.
Many fans hope with the re-signing of a healthy Catley and Fields, the Pride will be able to remove themselves from the bottom of the tables and make a run for their first ever NWSL championship.