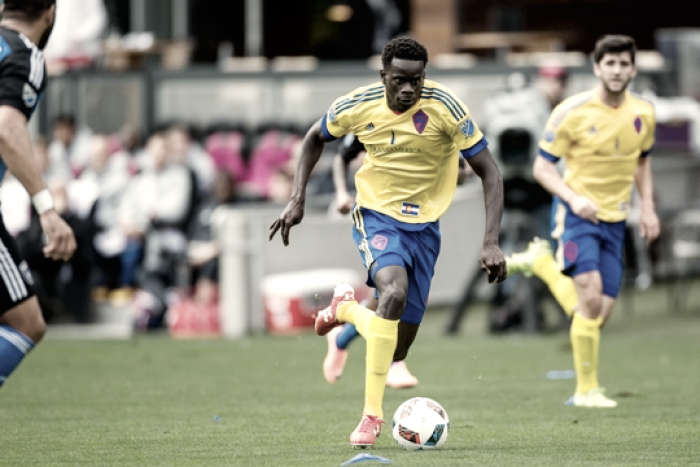 In 2016, Dominique Badji enjoyed the finest season of his young professional soccer career, tallying six goals and four assists. On Saturday, he picked up where he left off last year, notching the only goal of the Colorado Rapids' 1-0 victory over the New England Revolution.
Pablo Mastroeni impressed
Rapids head coach Pablo Mastroeni was quick to complement Badji, paying tribute to his evolution and improvement as a player from a late-round draft pick to a key contributor on a strong MLS team.
"I think Badji has been a revelation of sorts, being drafted in the fourth round, having spotty appearances in his first year, and coming in last year and having a very productive year from a performance perspective," Mastroeni explained.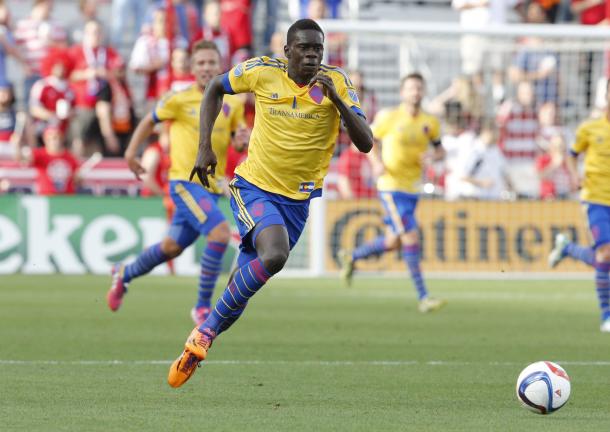 The coach expanded on that point, extolling the virtues of his striker and imploring him to continue improving.
"I think you want continual growth. I don't think you want a great year and then a year of questions," he said to Marco Cummings of MLSsoccer.com. "You want gradual progress and Badji brings that. He came in to camp with six pounds of added muscle and stronger. He's a very important player for this group so I'd like to see continued progress."
Badji thrilled with start to season
When asked about the opening game, Badji seemed over the moon with the victory and his central role in it.
"The most important part was getting the win, but it's always nice to score, get on the mark, and hopefully keep this momentum going," he said.
When asked about what he hopes for the rest of the season in terms of playing time and goalscoring, Badji remarked, "It just comes down to scoring goals. I want to hit double digits for sure."
With the start he's off to, there probably aren't many people that would bet against Badji hitting 10 goals.
Badji and the Rapids will be back in action on Saturday, March 11th at the New York Red Bulls.