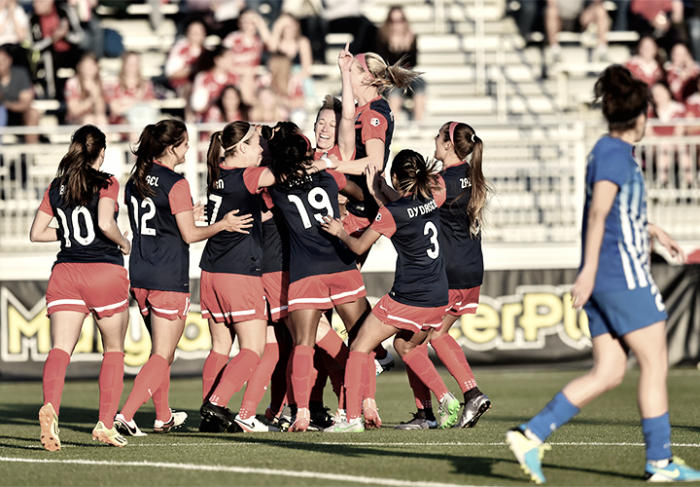 A little over a month out from the start of the 2017 NWSL season, the Washington Spirit signs six players five previously with the Spirit, one coming on for her first season. The six players returning are Cali Farquharson, Estelle Johnson, Alyssa Kleiner, Joanna Lohman, Kristie Mewis, and Cheyna Williams. The six players re-signed are made up of two defenders, two midfielders, and two forwards.
Cali Farquharson, forward, is coming back to the Spirit off an ACL tear that occurred in September of the 2016 season. Farquharson has been rehabbing her injury in her home state of Arizona. In her rookie season last year Farquharson played over 500 minutes for the Spirit. She started in eight games, playing in a total of 16 games.
Estelle Johnson, center back, will play her third season in Washington. She was traded to Washington by the Western New York Flash, now the North Carolina Courage, prior to the start of the 2015 season. In 2015 Johnson played in every game except for one. In 2016 Johnson started and played in a total of 11 matches for the Spirit.
Alyssa Kleiner will play her second season with the Spirit after being acquired from the Portland Thorns before the start of the 2016 season. The defender played in 17 matches and started 12 matches for the Spirit. Kleiner had one goal and one assist in the 2016 season.
Joanna Lohman, midfield, is entering her third season with the Washington Spirit. Lohman played two seasons for the Boston Breakers making 39 appearances in 2013 and 2014. In 2016 Lohman had four goals for the Spirit tying the second most on the team.
Kristie Mewis, also previously with the Boston Breakers, is set to play in her first season down in Washington. Mewis played three seasons in her native town of Boston. The midfielder also has 15 caps with the U.S. Women's National Team. In 2015 Mewis led the Breakers in scoring with six goals.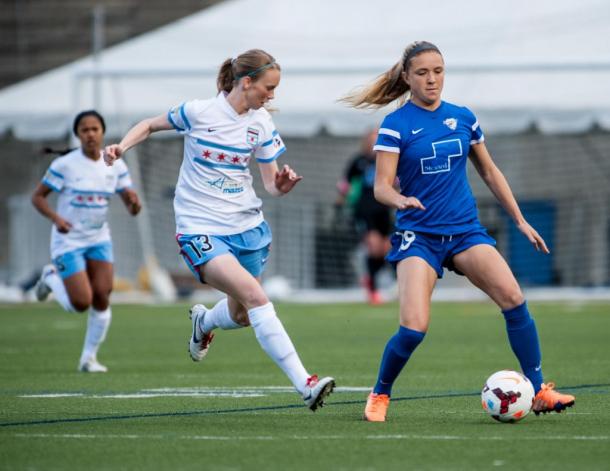 Cheyna Williams was drafted by the Spirit in 2016 as the no.7 overall pick in the NWSL College Draft. In her rookie season, Williams scored three goals against three teams: Sky Blue FC, Orlando Pride, and Seattle Reign.

Head coach and general manager, Jim Garbarra, is looking forward to the upcoming season with these players, "We are very happy to have signed these quality players to new contracts. We expect healthy competition at all positions, and we are excited to see all of our team here at the [Maryland] SoccerPlex."