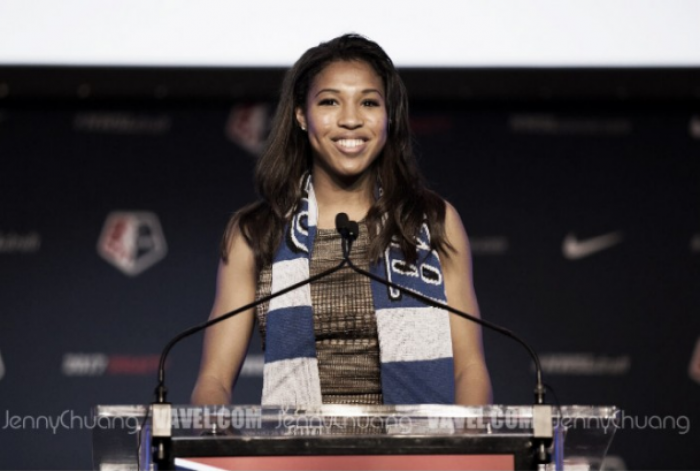 The Boston Breakers announced the signing of forward Margaret Purce ahead of the 2017 NWSL season. The press release quoted Purce, saying "I'm really excited. All the players are very talented and hard-working. And, it's a great (coaching) staff and a great environment to be in."
Ivy League Credentials
Purce played collegiately at Harvard University where she amassed 42 goals and 12 assists in 69 games in the Ivy League. She excelled for the Crimson: in her four years there she was a four-time All-Ivy Selection and two-time Ivy Player of the Year.
YNT Pedigree
Purce, nicknamed Midge, has represented the United States at many youth levels. She played at the 2012 U-17 Women's World Cup and recently returned from the La Manga Tournament with the U-23 WNT. Purce notched one goal, her first of that age group, in the team's 2-0 win over Japan.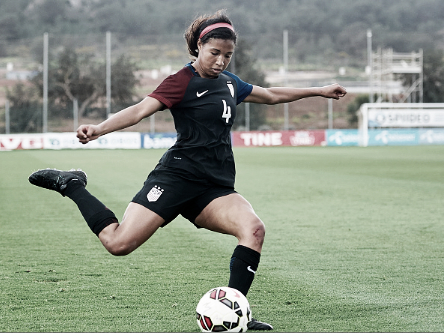 Draft paying dividends for Boston
The 9th overall pick in the 2017 NWSL Draft, Purce is the third of the Breakers' four first-round draft picks to have officially signed with the club, following 1st overall pick Rose Lavelle and Massachusetts native Morgan Andrews. Per team and league policy the terms and conditions of the deal were not made public, but it appears that Boston coach Matt Beard is assured that his youngest acquisitions will be key contributors.
"Midge has really impressed since our preseason camp started," Boston Breakers head coach Matt Beard said via press release. "She is a quick, versatile forward who will give us something a bit different to the forwards that we already have. I'm looking forward to seeing her progress over the next few months."
Boston resumes their slate of preseason matches against NEFC U15 boys at 7 PM ET on Tuesday, March 28 at Forekicks in Taunton. The match will be open to the public.