Making the cut is every player's dream, but for some, the chance to play professionally ends during the preseason. Tom Sermanni, head coach for the Orlando Pride, has one of the hardest jobs selecting only 25 players out of the 30 on his pre-season roster. The announcement was made earlier today.
One player cut was defender Mckenzie Berryhill that has not been cleared but staff doctors to play. Berryhill suffered multiple concussions a few years back that has started to cause problems again. As of now, it appears that Berryhill will not be cleared to play this season.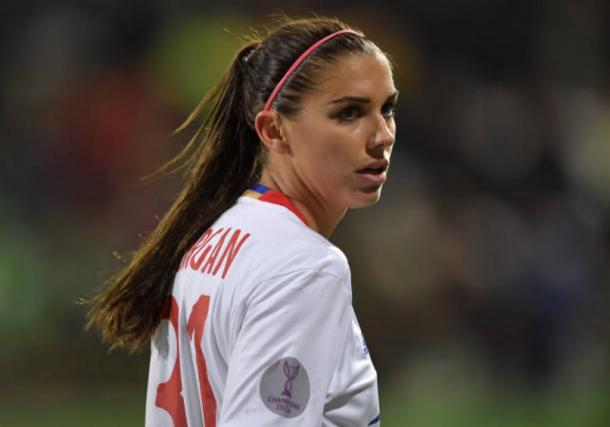 Another name not on the list is USWNT forward Alex Morgan. Morgan is playing abroad with Olympique Lyonnais in France. She is scheduled to return to the Pride during the summer after the end of the Lyonnais season. It is unclear if Morgan will be on the 20 player official roster at the beginning of the 2017 NWSL season but management has stated she will have a spot when she returns.
Kim Reynolds, a forward from the University of Central Florida, was a trialist for the 2016 NWSL season but did not make the official season roster. Reynolds did play four games for the Pride during the summer when many NWSL players were away for international duty during the 2016 Summer Olympic Games. She was again a trialist for the 2017 NWSL season but failed to make the list of 25.
Lorina White, a trialist and a former defender for Ball State University, and Amanda Kopale, a trialist and a former goalkeeper for Florida State University, did not make the pre-season 25 either.
Goalkeepers (3): Aubrey Bledsoe, Ashlyn Harris, Hannah Seabert (trialist)
Defenders (8): Laura Alleway, Steph Catley, Monica Hickmann Alves, Alanna Kennedy, Ali Krieger, Cami Levin, Camila Martins Pereira, Toni Pressley
Midfielders (5): Jocelyn Blankenship (trialist), Nickolette Driesse (draftee), Kristen Edmonds, Maddy Evans, Dani Weatherholt
Forwards: (9): Christina Burkenroad, Danica Evans (draftee), Jamia Fields, Sarah Hagen, Rachel Hill (trialist), Carol Rodrigues (trialist), Jasmyne Spencer, Tabitha Tindell (trialist), Chioma Ubogagu