Earlier today, the Orlando Pride made official the reports that had been swirling throughout the league for the better part of a month and announced that they have signed famed Brazilian forward Marta, formerly of FC Rosengard and five-time FIFA World Player of the Year. The deal looks to be a two-year contract, with an option for a third, at the non-allocated player NWSL maximum salary of $41,700.
There are some conflicting reports as to whether or not Marta was able to move on a free transfer, and what deal was made exactly between the American and the Swedish clubs. Grant Wahl of Sports Illustrated reported that Marta's transfer from FC Rosengard (which still has her under contract for one more year), would be free and that the Swedish club had agreed to terminate her contract. However, reports out of Sweden quote Rosengard Sporting Director Therese Sjogran as saying that there wasn't a deal in place for a free transfer and that FC Rosengard was still in the dark as to how the Pride was planning on compensating them for letting Marta go while still under contract. This could certainly throw a wrench into Orlando's strategy of announcing the signing today, and the excitement and support they are counting on going into Orlando's first game of the season on April 15th.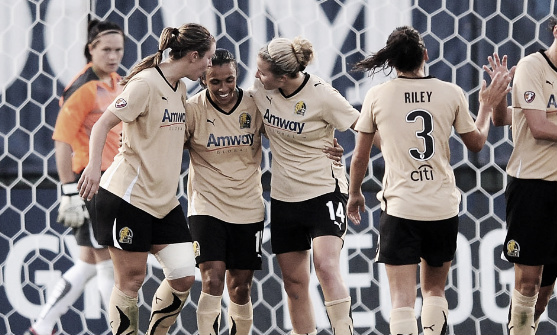 Regardless of how the deal ends up going down, Marta will certainly be an exciting addition to a Pride squad that will be seeing Alex Morgan return at the end of her loan with Olympique Lyon. It will be interesting to see how those two players end up working together. This is also an exciting moment for the league, where one can look at what Marta can do for her team and what the stability of the league can do for her, and reasoning that those two things are more equal than ever before.