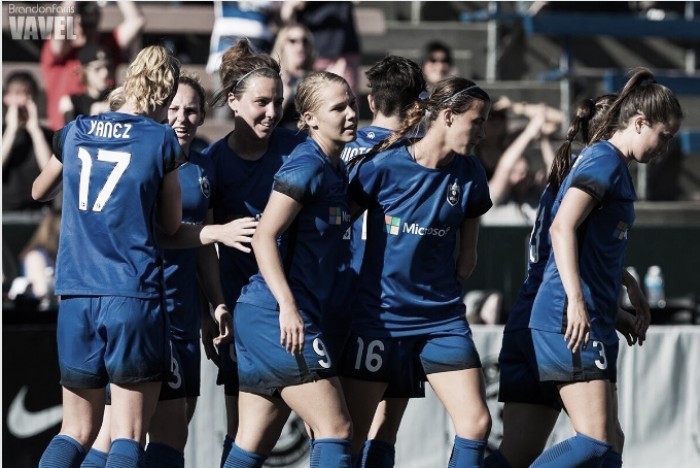 With less than a week to go before the 2017 version of the NWSL season begins, teams have finalized their final 20 player roster for the season and Seattle Reign FC has announced their final roster on Monday as well.
Longtime stalwarts return to the Reign
With so many key players departing the Seattle Reign at the end of last season, there is a sense of the unknown with this version of the team going into the new season. Jess Fishlock and Lauren Barnes return for their fifth season with the Reign and are set to reach 100 appearances for the team this year. With their longevity within the Seattle setup, as well as the departure of former captain Keelin Winters, head coach Laura Harvey saw it fit to name Fishlock and Barnes as the captain and vice-captain for the Reign respectively.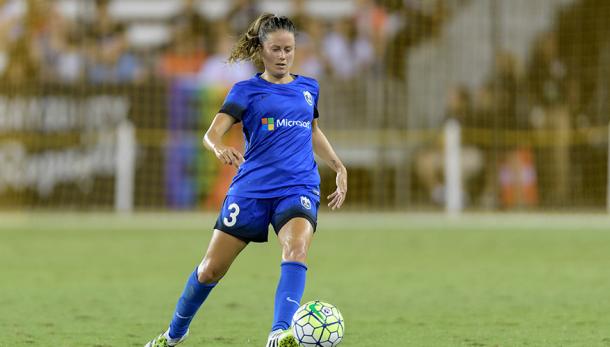 Fishlock and Barnes are among 13 players that will be returning for the Reign this season. In that list of 13 is US international Megan Rapinoe, Japanese internationals Nahomi Kawasumi and Rumi Utusgi as well as Scottish international Rachel Corsie. That caliber of player will be alongside long-time Reign players Kiersten Dallstream, Beverly Yanez and Elli Reed as well as goalkeeper Hayley Kopmeyer, who will surely try to maintain the club culture that the Reign have had for five seasons now. Carson Pickett and Lindsay Elston return for their second season with the Reign while NWSL veteran Merritt Mathias also remains with Seattle as they look to top the league once again.
The newcomers make the Reign an unknown prospect to the rest of the league
Laura Harvey spoke about the final roster decisions when the announcement was made, stating that the team was happy to end preseason and are "looking forward to what the 2017 season will bring". Harvey also mentioned that having a final roster solidified gives the Reign the chance to "focus on the Sky Blue match" ahead and begin preparation for that.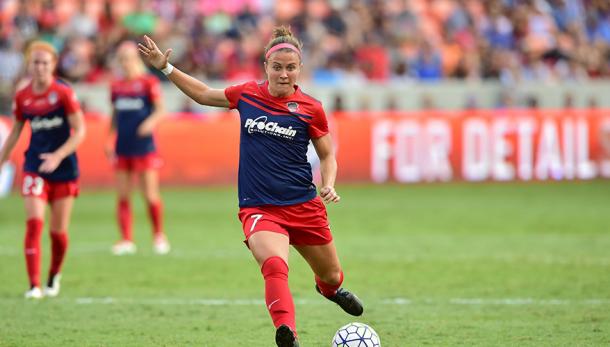 The Reign have an interesting mix of international, domestic and rookie players in their roster this year. Christine Nairn has returned to the team that gave her her first NWSL experience as a starter, and Seattle has also added the likes of Madalyn Schiffel, Rebekah Stott and Larissa Crummer to their ranks. Crummer will not be available until May due to a foot injury while Diana Matheson, who is listed on the final roster, is out with a season-ending ACL injury. Matheson's injury during her time with Canada earlier this year is a big blow for the Reign but they feel that they have enough on the roster to make up for Matheson's absence. That depth that they will be relying on includes NWSL draftees defender Maddie Bauer, forward Katie Johnson (who both just signed their first professional contracts with the Reign) and midfielder Kristen McNabb.
Full 2017 NWSL Roster
Goalkeepers: Haley Kopmeyer, Madalyn Schiffel.
Defenders: Elli Reed, Merritt Mathias, Lauren Barnes, Rachel Corsie, Carson Pickett, Maddie Bauer, Rebekah Stott.
Midfielders: Christine Nairn, Lindsay Elston, Jessica Fishlock, Diana Matheson, Kristen McNabb, Rumi Utsugi.
Forwards: Beverly Yanez, Kiersten Dallstream, Megan Rapinoe, Nahomi Kawasumi, Katie Johnson, Larissa Crummer.