 Jesse Gonzalez, the 21-year-old FC Dallas goalkeeper, has recently told AS that his alliance is with the Mexico, rather than the United States. Gonzalez, a North Carolina-born, Texas raised first generation Mexican-American has been on the radar of both nations for some time now. Because his parents are born in Mexico, that has allowed Gonzalez dual nationality and the ability to pick the nation he wants to represent.
Mexican youth product
Gonzalez has represented Mexico at the U-20 level, including starting the last two group games from El Tri in the 2015 U-20 World Cup and was on the preliminary roster for Mexico during the 2016 Olympic games.
It was earlier that same year in 2016 that Jürgen Klinsmann had sent an invitation to Gonzalez to join the USMNT January camp. After first initially accepting the invitation, he would change his mind and pull out before the start of camp, instead decided to join the U23 Mexican national team.
Regardless which country he chooses to pick, once Gonzalez makes his national team debut, he will have a one-time chance to change nations once he's debuted at the senior level through FIFA. If that was to come to play, after the first switch, Gonzalez can no long switch national teams again.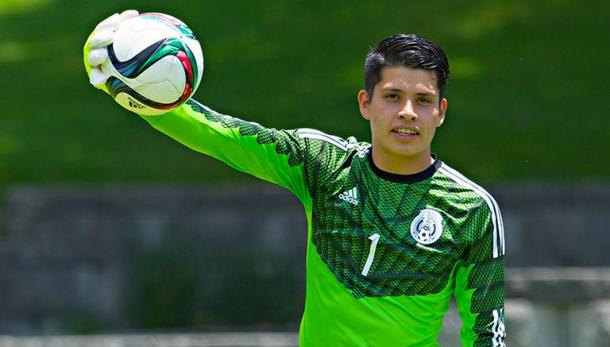 Gonzalez came on strong at the end of the 2015 MLS season, starting the last 11 matches and being a key figure in FC Dallas reaching the Western Conference Finals. The 2016 MLS season saw Gonzalez go through his growing pains and lose his starting spot. This season has seen the 21-year old make a strong start in goal and win back his starting spot.
With Mexico playing in two tournaments this summer, and the Gold Cup being played with Liga MX players, there's an outside chance that if Gonzalez continues his good form for FC Dallas he could be named to that roster for El Tri as one of their three goalkeepers. Until Gonzalez officially makes his debut though, there will be a feeling from both the US and Mexico that could he play for either nation.