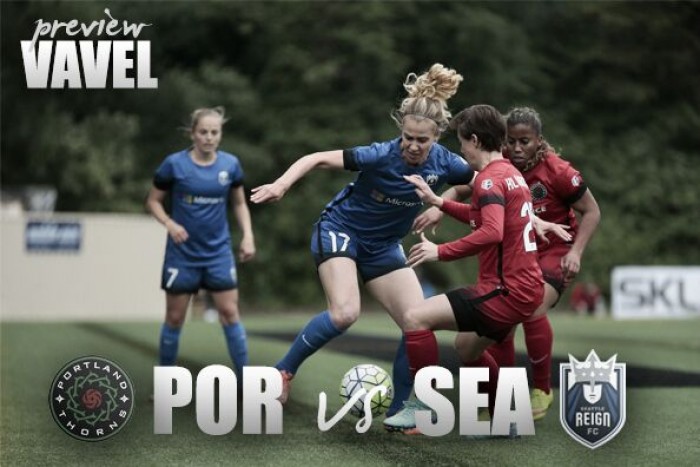 In Week Four of the NWSL, the Portland Thorns host the Seattle Reign in the first Cascadia clash of the 2017 season. Portland hosts another match at home after securing three points against the Chicago Red Stars last weekend. Meanwhile, Seattle returns from the east coast after surprisingly dropping the full three points in their match against the Boston Breakers - a first for the club.
Portland looks to defend home turf
Although protecting their home of Providence Park is always a goal, it becomes more so when the Reign comes to town. Arguably the biggest rivalry in the NWSL runs deep, starting all the way back in 2013. Portland's current all-time record against their foes in the Pacific Northwest is 6-5-2, and their record at home against Seattle over the course of the NWSL seasons is 4-2-1. The last match these two teams played in Portland, the Thorns won in a thrilling 1-0 victory in front of almost 20,000 fans in the final match before the league-wide Olympic break. Their game-winning goal was scored by Nadia Nadim, who happens to be the Thorns' second leading all time goal-scorer against the Reign only coming second to Christine Sinclair.
Nadim looks like she's in ship shape in 2017 as she just scored the game-winning penalty kick for the Thorns against the Red Stars last week. She's tied with three other players for first league-wide with two goals so far. If the forward is on her game this Saturday, she will definitely cause trouble for Seattle's backline. Goalkeeper Adrianna Franch recorded back-to-back shutouts in her last two games and hopes to continue the trend against Seattle.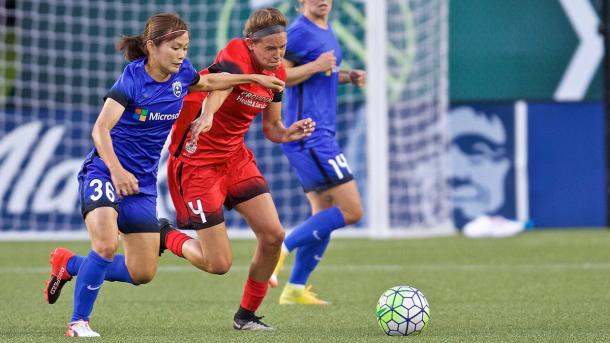 Seattle needs to bounce back
Seattle's first-ever loss to the Breakers in Week Three was the most surprising result around the league. Traveling to Portland this weekend, the Reign are determined to come back and what better way to do it than against their rivals. They have a 2-4-1 record against the Thorns at Providence Park and look to improve this season.
USWNT star Megan Rapinoe has been the key for Seattle so far this season. Rapinoe seems to be looking sharper than ever by keeping Seattle in games with her attacking chances. Forward Beverly Yanez is also excellent at creating chances for the Reign, as well as Japanese midfielder Rumi Utsugi. These three are instrumental to helping the Seattle Reign find their rhythm on the attack again after being shutout by the Breakers. With tensions high due to the infamous Cascadia rivalry, Seattle's more focused than ever - especially with their theme of grit and determination this season.
The Portland Thorns host the Seattle Reign this Saturday at Providence Park. Kickoff is at 10 pm Eastern Time and will be streamed on the go90 app and website.